Manage
Learn to apply best practices and optimize your operations.
UC strategies: Top five drivers in the new era of UC
Learn which five trends are shifting the direction of UC strategies and driving the new era of enterprise unified communications.
Unified communications (UC) is historically rooted in the evolution of business communications from the days of the black phone to some modern alternative. Like all evolutionary strategies, though, UC strategies are often accused of getting bogged down in the past. That criticism may be levied more often now because there are so many different drivers of UC strategies and nearly as many possible futures.
UC isn't rudderless; it's just being tossed by too many currents. Four of those currents are responsible for most of the present shift in UC strategies and the market movement toward a new UC vision.
The first driver is the financial aging of installed voice equipment . Most technology products are purchased as capital investments where the cost is written off over a depreciation period. If a business elects to replace technology partway through that period, they are forced to write off the cost at one time, and the write-off cost is charged to the project that's bringing in the replacement technology. The residual value of voice technology today is near an all-time low, which reduces the inertia faced by UC strategies and projects aimed at modernizing business communication.
The most significant impact of a reduction in the residual value of voice equipment is that it reduces the cost of a radical transformation of worker communications. In a 2006 CIMI Corporation survey, 76% of businesses said that the preservation of their current voice investment was "critical" in selecting a UC approach. In 2011, only 19% said that.
The second driver is the shift of personal communications away from voice and toward mail/messaging. Business communication lives in a world of personal communications; meaning, the way people communicate outside the workplace sets their expectations with respect to how they communicate at work. People call less today and text or email more. This is particularly true of the youth that make up the majority of new professionals entering the workforce.
Voice communication is particularly problematic for "knowledge workers," the primary targets for UC's productivity enhancement. These workers are less likely to be available for calls than any other class of worker, and they already send more emails and IMs than all other classes of worker combined despite making up less than a quarter of the workforce. If you rely on non-voice communications more, you are less tied to voice-centric UC models.
The third driver is the increased reliance on mobile communications. While mobile phones have been around for decades, they have now become the mainstream mechanism for communications, particularly among younger people. Mobile broadband has enhanced the capabilities of these devices to deliver not only non-voice message/mail services, but also documents, video and other applications. There was a time when workers being away from their desks meant they were "disconnected" in an information sense. That isn't true any longer.
The average knowledge worker spends less than 28% of the workday at their desk, so mobile connectivity could be critical in keeping these critical workers connected. What may be most critical is supporting the review of documents and even the sharing of application screens in "corridor warrior" mode. Because support for in-office mobility is often a part of the enterprise network mission, this trend may empower networking vendors as opposed to voice or IT vendors.
Driver number four is the shift to SIP, both as a trunking strategy and as an internal voice strategy. Because enterprises have been shifting from expensive TDM trunking to less-costly Ethernet, there is an ongoing drive to convert their voice connections to VoIP and SIP. Once you adopt IP telephony for trunking, you create a strong incentive to adopt internal SIP telephony. This creates a justification to eliminate existing TDM handsets in businesses, which in turn opens the door to more voice and UC options, ranging from pure computer voice to even online services like Skype.
The final driver is the growing power and influence of the cloud. Consumers and workers alike see hosted services, not locally-run applications, as the future. Skype, in fact, is the model of unified communications preferred by the largest number of enterprise executives, and the fact that Microsoft has purchased Skype increases the chances it will be positioned as a UC tool.
A cloud model of UC may be the great unifier of the UC drivers. Cloud-based UC supports mobility, email and messaging, and it is specifically designed to reduce capital outlay in favor of a pay-for-services model. A cloud model of UC can be introduced on a short-term contract and changed out as needed, giving businesses an opportunity to kick the tires before deciding. SMBs, in particular, like cloud-based computing and communications because it optimizes their cash flow, which is very important to this class of business.
For consumers today, the cloud is already a reality. Cloud services and even cloud communications in the form of IM, IP voice, and video are a daily reality for those in the younger demographic segments who are the new workers for businesses of all sizes. It would be amazing if the UC of the future didn't exploit the consumer trends that impact the labor pool from which everyone must draw their workers. Phones, in the past, shaped business communications. The cloud is likely to shape it in the future.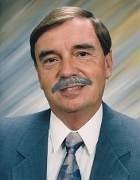 About the author: Tom Nolle is president of CIMI Corporation, a strategic consulting firm specializing in telecommunications and data communications since 1982. He is the publisher of Netwatcher, a journal addressing advanced telecommunications strategy issues. Check out his blog, Uncommon Wisdom, for the latest in communications business and technology development.