Manage
Learn to apply best practices and optimize your operations.
UC market watch: A closer look at key vendors' UC strategies
Learn how key unified communications (UC) vendors like Avaya, Microsoft and Cisco are adjusting their UC strategies in the hope of remaining UC market leaders amid market shifts.
Movement is a battle of force against inertia, in technology and communications as much as anywhere. The forces driving changes to unified communications (UC) strategies and the UC market itself are working against two specific inertial factors, and the result can be seen by looking at how some of the key UC vendors are reacting to the new UC market conditions. If your favorite vendor isn't on this list, compare your choice of UC strategies with the closest match and you'll likely get a good idea of what your own vendor is thinking.
There is no question that Avaya is the UC market leader, as it has been a leader in traditional telephony. Avaya has accepted the VoIP trend as authoritative, but Avaya's own website demonstrates that its nominal UC strategy is really two UC strategies converging (perhaps) on a common position. Avaya still separates "phones" from its "communications and messaging" and "video and conferencing" products, which reflects a basic truth about the UC market: Few vendors can afford to be technology evangelists in UC sales.
Buyers, particularly small and medium-sized businesses (SMBs), will still enter their communications product purchase decisions at one of these three "non-unified" product points. Avaya's goal is to accept buyers where they are, then guide them gradually to an Avaya-based UC future. That strategy hopes to build on IP telephony and then on successive tools -- which buyers can adopt at their own pace -- that build an interdependency that sustains customer relationships with Avaya. It's the kind of evolutionary approach that has worked for market incumbents for decades. Avaya has a cloud strategy, but it's focused on the private cloud, the hosting model with which it is most comfortable.
Microsoft represents a more radical approach to developing UC strategies. The company positions the technology as "a seamless flow between the work users do and the people they need to connect with to get that work done -- leading to a significant increase in overall productivity." This is the application-centric vision of collaboration and communication one would expect from an enterprise software provider. Like Avaya, Microsoft is targeting its own incumbency, exploiting its application advantages and building collaboration out of applications rather than out of communication devices like handsets -- which, of course, isn't a Microsoft strong point.
Microsoft's acquisition of Skype is the wild card, one that Microsoft has likely decided to play because of the company's overall need to take a position in the cloud, in the growing world of hosted, rather than locally installed, applications. What makes Microsoft's Skype acquisition important is that it is not a direct application-linked approach to UC, but rather a communications approach. Is Microsoft attacking Avaya's position by pitting a hosted and popular communications and collaboration service against Avaya's installed base and strategy of slow evolution?
The notion of a cloud model of UC may also be a part of Cisco's UC strategies. The company has announced a cloud-hosted UC offered by Verizon and supported using Cisco's Unified Computing System (UCS) and Hosted Collaboration Solution. Unlike either Avaya or Microsoft, Cisco's approach to UC is directed at least as much toward service providers as end users While Microsoft may want to host its own UC in the cloud with Skype and with Live extensions, Cisco is working to empower other providers to host UC using Cisco products.
The Cisco strategy puts pressure on both Avaya and Microsoft. Hosted UC could reduce the barriers to changing vendors that give incumbent premises-based UC providers like Avaya an advantage. But the Cisco/Verizon partnership model suggests that many operators could deploy Cisco UC clouds with different components and at different price points, creating more innovation and UC market mass. That would threaten Microsoft, which has always been seen as trying to keep too much control over its cloud evolution.
Another UC vendor working to accommodate market changes is Siemens Enterprise Communications, which targets SMBs by offering a Secure Cloud UC strategy that combines premises UC and cloud UC. This model is at least a powerful defense against new-model competitors using cloud-based UC strategies -- Microsoft/Skype or Cisco/Verizon, for example -- and it might also be a strong offensive strategy for less technology-savvy new businesses or those businesses looking to expand their workforce or improve their productivity. The Siemens model can look much like a traditional phone system, but its collaborative heart is in the cloud.
A giant competitor whose strategy is not fully exposed is Google. Google has all of the elements of a UC strategy, but hasn't really assembled them into a single unified offering. Google Apps provides personal productivity, Gmail and Chat offer email and instant messaging, and Google Voice includes voicemail, call forwarding and handling, and integration with Chat to provide ring-to-desktop capability. Google's most recent social network strategy, Google+, offers video "hangouts" and the ability to define groups to separate your contacts and friends using parameters like categories, projects and interests.
Google is the giant in terms of social-based UC, but business social network provider LinkedIn and the biggest social player of them all, Facebook, may also have UC market aspirations, simply because UC is an easy step in capabilities from their current features. If there is truly potential in building UC around a social network framework, these players may challenge those who adopt Cisco's Hosted Collaboration Solution, which also includes a business-targeted social network capability.
The cloud is clearly changing vendors' UC strategies, but it may be that social networking will change them even more. Certainly these two issues are the ones that buyers who want to be on UC's leading edge will expect their preferred vendors to address as the UC market moves toward what might be an even more exciting future.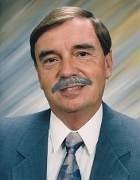 About the author: Tom Nolle is president of CIMI Corporation, a strategic consulting firm specializing in telecommunications and data communications since 1982. He is the publisher of Netwatcher, a journal addressing advanced telecommunications strategy issues. Check out his blog, Uncommon Wisdom, for the latest in communications business and technology development.