Get started
Bring yourself up to speed with our introductory content.
Rethinking enterprise video conferencing
While major vendors are taking a conservative approach with WebRTC, others are rethinking enterprise video conferencing to make it more useful across an organization.
Web Real-Time Communications (WebRTC) has the potential to dramatically change the enterprise video conferencing...
Continue Reading This Article
Enjoy this article as well as all of our content, including E-Guides, news, tips and more.
market. But in the three years I have closely watched the technology develop, little has changed within the product portfolios of major vendors like Cisco and Polycom.
Most incumbents support the emerging standard to ensure that browsers with the technology can be added as an access point to video conferencing systems. Such changes are evolutionary, not revolutionary. For the latter, one must look to the smaller vendors leveraging WebRTC to redefine the use of video conferencing.
In explaining how those companies on the cutting edge are using WebRTC, I'd like to start with the classic enterprise video conferencing system, which is based on three pillars: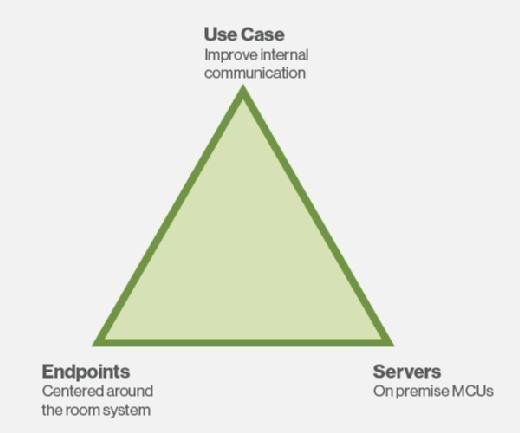 Endpoints -- Room system or software running H.323 or SIP client.
Servers -- Focused on on-premise multipoint conferencing.
Use Case -- solving internal communications in multinational (and multi-office) organizations.
There are many ways where WebRTC can disrupt or redefine this traditional system. Here are a few of them.
Migrating Servers to the Cloud
The first option is to change the servers. While the old guard is about custom hardware, the technology challengers are all about software and the cloud. Examples of such upstarts include Acano, Blue Jeans Network and Pexip Infinity.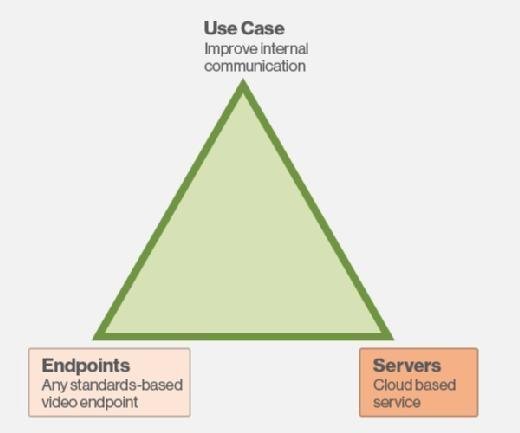 By focusing on the cloud, these vendors are reducing the need for on-premises infrastructure and adding the ability to connect endpoints with different signaling protocols. To that end, they've combined browser accessibility with WebRTC and a focus on the user experience.
Enterprises that already have deployed video conferencing and are looking to switch to another vendor or are looking for a managed or hosted service are the target audience.
Shifting from Room Systems to the Desktop
Another option is to focus on the shift of the customer's needs. As people become more mobile, collaboration moves from the meeting room into the laptop and mobile device of the user.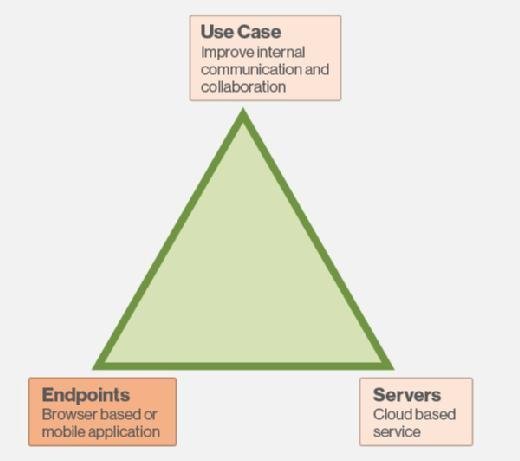 By focusing on the changing endpoint in the system, and even going to the extreme of abandoning the interoperability with legacy video room systems, vendors like Unify Inc. are able to bring a new experience to the market.
While Unify's cloud-based service Circuit is focused on collaboration and various messaging services, it uses video conferencing as the main medium of communication.
New Use Cases
There are those who decided to focus on a different use case altogether. The enterprise video conferencing market today is focused on large, multinational enterprises that deploy video conferencing in meeting rooms in an effort to solve internal communications.
But this is not the only way to communicate. For a small, distributed team focused on the same objective, these solutions don't work well. By making the video call as frictionless as possible, Sqwiggle and Helleo offer support for teams working on the same project remotely.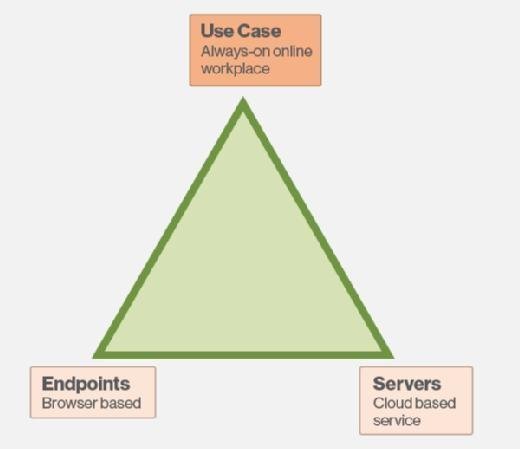 Sqwiggle shows pictures of available team members, so a session can be started at any time by clicking on the photo.
The end result is a totally different experience and communication behavior. Instead of the typical 30-minute session, such systems gravitate toward video calls that last a couple of minutes each. These products necessitate adoption of the cloud and browser-based endpoints.
Redefining the Room System
By adopting WebRTC in the room system, another option arises. A video conferencing offering can be opened up to the Web, and not just for interoperable legacy equipment.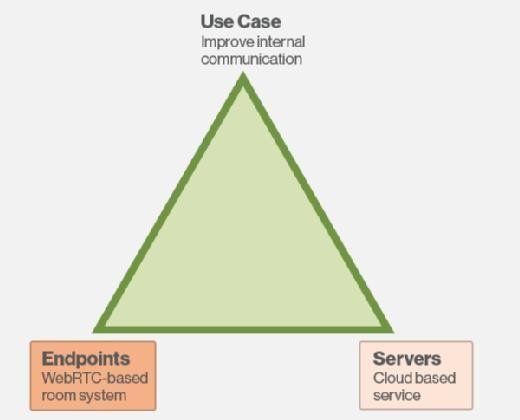 Highfive is a good example of such a case. The startup launched in 2014 an all-in-one video conferencing endpoint for the meeting room. It is based on WebRTC and comes as part of a cloud-based service. As such, it enables a lot more flexibility into the types of scenarios it enables.
What is your need?
There are many changes that are transforming video conferencing in the enterprise. Some changes are evolutional steps, while others are redefining the term itself.
In many cases, the existence of legacy video conferencing systems means that the more radical approaches towards WebRTC adoption are not within reach of the enterprise. That's because cutting-edge approaches would typically mean abandoning the technology used to make expensive legacy devices interoperable.
Nevertheless, in the coming years we will see a slow transition from room system-based approaches to mobility solutions running on laptops and mobile devices. These solutions will change the definition of video conferencing as we know it today.
Dig Deeper on Business Video Conferencing and Telepresence Technology