News
Stay informed about the latest enterprise technology news and product updates.
Best of Enterprise Connect 2016 award finalists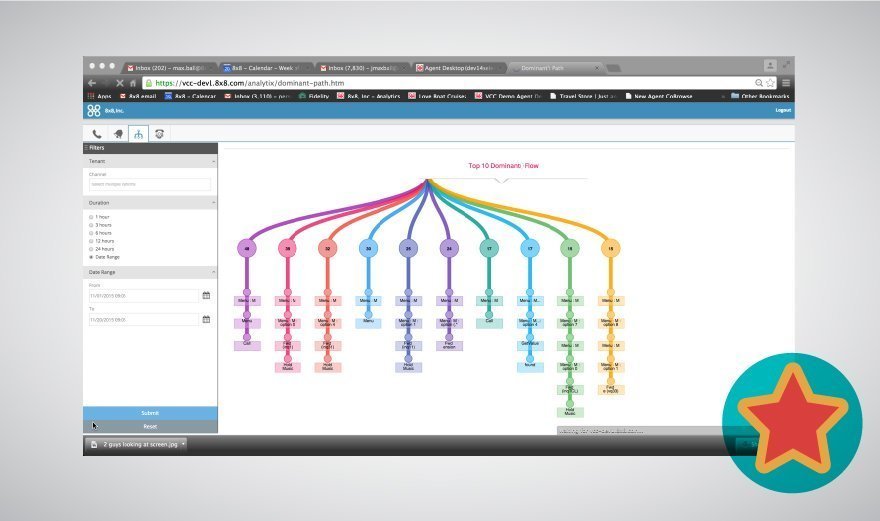 Visual Editor:
Sarah Evans
The Virtual Contact Center platform by 8x8 Inc. makes it easier to manage cloud contact centers and enhance customer agent productivity. The cloud contact center platform integrates with customer relationship management systems like Salesforce, Zendesk and NetSuite.
The platform updates include built-in quality management for training agents; customer journey analytics that provide agents with better insight into a customer's experience with the cloud contact center; and a CRM integration tool, called EasyConfig, that allows contact center managers to control the integration between the call center platform and CRM system.
The cloud contact center helps enterprises that are looking to simplify contact center workflows and business processes, said Robin Gareiss, president of Nemertes Research and a Best of Enterprise Connect judge.
"As contact centers become more complex, going into the cloud stands to lessen some of that complexity," she said.
Gareiss said she was impressed with 8x8's improved analytics and the EasyConfig CRM integration tool, which helps make agents more efficient and enhances productivity. Key performance indicators are vital to the contact center and "anywhere you can get better analytics, that will help improve the customer experience," she said.
Enterprise Connect, a major UC conference, runs from March 7 to 10 in Orlando, Fla.
View All Photo Stories