Get started
Bring yourself up to speed with our introductory content.
Six top video phones to make your shortlist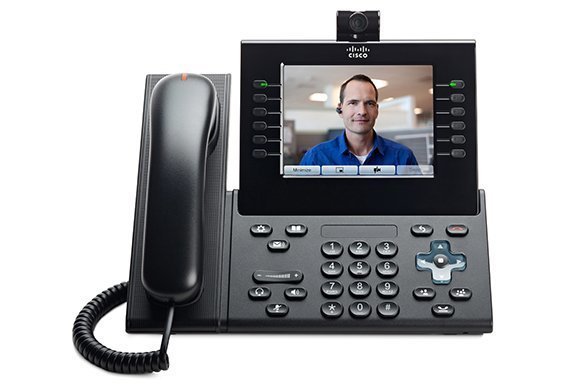 Cisco offers several IP video phone models, with the IP Phone 9971 at the top of that stack as of this writing. Designed for collaboration and an enhanced user experience, the phone is ideal for business telephony and conferencing. The 5-inch 640 x 480 adjustable touchscreen display is backlit for easier viewing, and supports high-resolution video and a variety of apps. The unit also features a standard pushbutton interface just like the one on traditional desk handsets.
In addition to high-speed LAN connectivity (via Gigabit Ethernet switch ports), the phone has integrated 802.11a/b/g Wi-Fi, two USB ports and Bluetooth support. If you're already running a Cisco Unified Communications implementation, the IP Phone 9971 makes a logical choice for an endpoint in that environment.
To get the most out of your investment, the IP Phone 9971 can be expanded with up to three Cisco Unified IP Color Key Expansion Modules. Each module is a physical LED panel that connects with the IP Phone 9971 and provides 18 line/feature keys -- no need to buy extra phones to support additional lines.
View All Photo Stories