Get started
Bring yourself up to speed with our introductory content.
Six top video phones to make your shortlist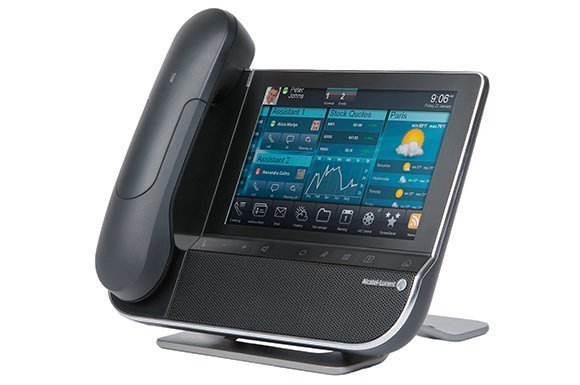 The Alcatel-Lucent OmniTouch 8082 My IC Phone is another terrific video phone, built by a world-class networking and telephony company. The OmniTouch 8082 sports a 7-inch, thin-film- transistor-LCD backlit touchscreen that supports up to 800 x 480 resolution, and includes beamforming technology for high-fidelity, hands-free audio. It's also Bluetooth-enabled and loaded with connectivity options : a 10/100/1000 Ethernet port, a 10/100/1000 Ethernet switch for connecting to a PC, plus a few USB ports.
Referred to as a smart deskphone, the OmniTouch 8082 includes a host of business-friendly apps and features, such as presence and availability, a call directory, contacts list, calendar, voicemail, and an alarm. Like many smartphones these days, you can also run an app to control room temperature and lighting, enable Do Not Disturb mode and much more.
The 8082's visual voicemail feature displays voicemail messages in a list on screen, letting you choose which messages you want to play back without having to run through a queue.
View All Photo Stories