Top cloud-based telephony and UC providers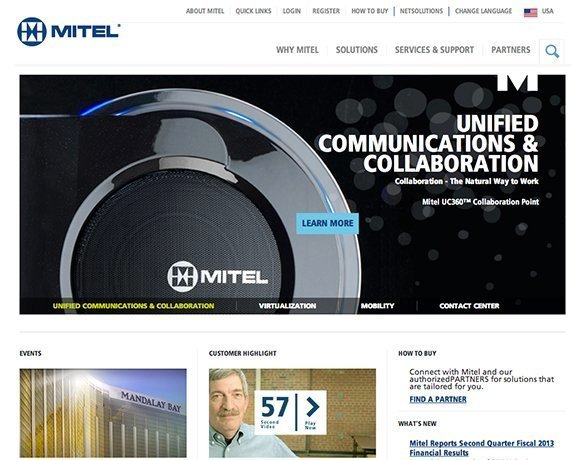 Mitel Networks is a long-standing industry leader in PBX and telephony equipment design and development, and has jumped into the cloud services game with vigor and verve. The company offers cloud-based PBX services to deliver advanced telephony. It also offers a wide range of unified communications and collaboration offerings, including:
Extensive messaging support (email, chat, instant messaging, and more)
Customer services tie-ins to CRM, help desk and trouble-ticketing systems
Collaboration support that covers all the major platforms and tools such as "digital whiteboards"
Extensive mobility support that embraces access to virtualized Windows desktops, along with an applications suite designed to facilitate mobile teleworking
Mitel has enough offerings, in fact, that it takes time to dig in and understand what might be relevant to your needs. Not everything comes as a service offering, however, so take care determining which elements they can host and deliver to you and which ones you must host for yourself.
View All Photo Stories