Share this item with your network: Building the infrastructure for the changing face of IT

Kurhan - Fotolia
Evaluate
Weigh the pros and cons of technologies, products and projects you are considering.
Will WebRTC video conferencing finally make video easy?
Launching or joining a video call is often laden with frustration. Which app can we both use? What's the meeting ID? Why is this plug-in taking so long to download? WebRTC video conferencing aims to solve these problems.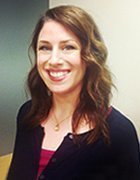 By
Earlier this year, I got a text message from a close friend who lives several states away. It contained two words: "Skype date?"
Give me a minute, I responded, explaining I had recently gotten a new phone and hadn't downloaded the Skype mobile app yet.
"Do you have FaceTime?" she wrote back as I searched the app store. No, I have an Android phone, but I could do a video chat via Google Hangouts, I replied. She didn't have the Hangouts app on her iPhone but offered to try it through Gmail on her laptop.
The video call request popped up on my smartphone -- success! But shortly after accepting the call, it became clear the audio wasn't working. At this point, we'd ordinarily get too frustrated and jump on the phone, but she was a new mom, and we both wanted to have her 1-year-old son on camera.
I've downloaded Skype, I texted her, but now I had to remember my username and password. So after negotiating which of three apps to use, one technical misfire, several failed logins and one password reset, we connected. Finally.
But video conferencing isn't supposed to be this hard … right?
Of course, we were using consumer technology for personal use. But in the enterprise world, users face similar hurdles to initiating video conferencing sessions. Even if their platforms are interoperable, the process to start a session often gets gummed up by the need to remember meeting ID numbers or download various plug-ins.
I had a pretty good motivation to stick with my attempt at video -- a cute, chubby-cheeked baby was waiting on the other end. That said, I wouldn't have wasted a financial investment if I'd abandoned the effort. The same can't be said for the enterprise. If a meeting with coworkers or clients gets delayed because users are struggling to set up the video portion, there's a good chance that interaction will simply be demoted to a phone call. When that happens, an expensive, enterprise-grade video conferencing system is going to collect dust because users won't bother trying it again.
WebRTC, an emerging standard, aims to solve some of these usability problems by providing a framework for embedding real-time voice and video communications into a Web browser without making users install plug-ins or clients. Click on a link and you're in.
In other words, WebRTC is supposed to make video conferencing easy. But what does that mean for the network? Do bandwidth demands go through the roof when video gets too easy? TechTarget news writer Gina Narcisi gets the answers to those questions from industry experts and enterprise IT pros using WebRTC video today in our cover story for this issue of Network Evolution, "Will WebRTC-based video blow up your network?"
Also in this issue, Shamus McGillicuddy, director of news and features in TechTarget's Networking Media Group, examines what it will take for enterprises to embrace bare-metal switching ("Getting bullish on bare-metal switching"). We also look at how route aggregation gets easier with IPv6, which is a much-needed benefit as IPv4 routing tables continue to bloat ("As the Internet grows, IPv6 helps avert routing fiasco"). And finally, in this edition of "The Subnet," we catch up with a network engineer who discusses what it means to build a wireless LAN (WLAN) in factories where torque wrenches communicate via the network ("Designing a WLAN for the Internet of things").
Dig Deeper on Business Video Conferencing and Telepresence Technology