Share this item with your network: Building the infrastructure for the changing face of IT

iSTOCK/GETTY IMAGES
Evaluate
Weigh the pros and cons of technologies, products and projects you are considering.
Lync-Skype integration can upend UC, but Microsoft must play it right
It's not enough for Microsoft to just make Skype work with Lync, says one IT pro. The platforms must marry B2B with B2C in a seamless way.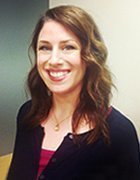 By
Christopher Luise can do many things, but bypassing opportunities for professional growth is not one of them.
After starting his IT career in network operations at IBM in the late 1980s, Luise soon went on to co-found ADNET Technologies, an IT consultancy based in Farmington, Conn., in 1991. After several years at the helm, he took a 13-year sabbatical to become chief technical officer of a global insurance and financial services firm in Germany, where he designed a global network that spanned 20 countries and managed regional data centers around the world. He went on to become CEO of the firm's European operations, returning in 2008 to ADNET, where he now serves as executive vice president.
For this first edition of our new Q&A series, "The Subnet," Network Evolution editor Jessica Scarpati talked to Luise about the state of unified communications (UC), what leads a would-be astronaut to go in to IT, lessons from Vietnamese monks and more.
Where is innovation occurring in UC lately?
Christopher Luise: Probably the most groundbreaking advancement is UC going from a B2B environment into the B2C environment. I am really blown away by the possibilities of that, and I think it's predicated on [companies] like Microsoft and what assets they have. They've completely shaken the traditional phone market to its core, and … with the acquisition of Skype, they're able to provide instant messaging, voice and video feeds from a business to a customer. That's a remarkable market that's just going to explode -- if they play it right.
Microsoft has to have their ducks in a row, and they don't have necessarily the best history of driving innovation. I think there are enough changes going on that maybe that'll happen, but … if Skype becomes a bolt-on, status quo [acquisition] rather than a groundbreaking innovation, then it's a failure. Microsoft can't celebrate Lync-to-Skype integration. I mean, that would be a ridiculous 'hurrah.' But if they can tie them together into a seamless environment where Skype is reaching the corporate market and vice-versa -- and not just for voice, but also for video, for IM, for presence -- this takes on a lot of the competitors.
Lync has been growing at a nice pace, but it's really [brought] folks like Cisco and Avaya to their knees. They need to have something competitive. You can't really compete with the tie-in that Lync has to the suite of applications. Now when you reach that down from a B2B to a B2C -- holy crap, is that powerful.
While cutting-edge technology gets a lot of attention, it doesn't always reflect what businesses are actually deploying. What are your clients most interested in these days?
Luise: Value-based systems design is very, very key. 'Does going to Lync absolve me from video conferencing costs, absolve me from phone conferencing costs, absolve me from employees having to manage these things or absolve me from contracts with external providers?' Those are the big issues right now -- it's purely value. And to have so many additional features being provided, that's where unified communications is really being welcomed.
What's the most common mistake you see clients make in their UC projects?
Luise: [The lack of] proper planning. You've got to plan these things through and find out where you're going to be, and I see a lot of people trying to jump into projects without methodically planning their desired outcome and what steps are necessary to get there. These things just don't magically work well, and with a critical system like a phone, you've got to make sure it works. You have a lot of pieces that need to tie together -- SIP vendors, Internet connectivity, security, virtual networks. It's not easy, and if you don't know what you're doing, it can be daunting. A lot of mistakes happen when people think this is just an app that you run.
Not many children say 'I want to be a CIO when I grow up.' What career had you picked out for yourself as a kid, and how did you wind up in IT?
Luise: Way back, I wanted to be an astronaut -- probably like every boy who grew up in the '70s. That was just cool stuff, and it was technical, and it probably drove me to the whole idea of computers. At a very young age, I got my very first computer and learned how to program it and was completely hooked. By the time I got to college, I realized that my 'ideal' job of being an electrical engineer was not exactly what I wanted, so computer science and marketing became much more important to me. I loved computers. I loved being around them. I loved the technical nature of them and how I interacted with them.
What's at the top of your reading list right now?
Luise: I'm an avid reader, and top of my list right now is "Be Free Where You Are" by Thich Nhat Hanh, a Vietnamese monk. It's a fascinating book, [co-written with] one of [the] nuns [who works closely with him], about how you could be in prison and have nothing to live for, but freedom comes from within.
Dig Deeper on Unified Communications Integration and Interoperability