Share this item with your network:
Building the infrastructure for the changing face of IT

carloscastilla - Fotolia
Can you hear me now? How the IP telephone makes the enterprise work
In the age of Snapchat and Slack, IP phones don't get much buzz … but that doesn't mean they've retired. In fact, many businesses rely on them now more than ever.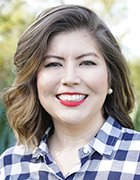 By
Anyone who has endured a conference call while straining to hear a colleague speaking over a fuzzy mobile connection knows that cellular call quality isn't always up to snuff. That's why, despite the rise of smartphones and tablets in the workplace, many organizations still depend on the IP telephone -- what it lacks in glamour it makes up for in reliability and functionality.
But with hundreds of IP telephone models on the market and a plethora of available features, how to choose? This issue of Network Evolution dials in on that question and more in "Ringing endorsement: Which VoIP telephones fit your needs?"
Also in this issue, we travel 20,000 leagues under the sea to explore the world's reliance on submarine cabling, and what enterprises need to know about underwater fiber's vulnerabilities ("Undersea cables keep global enterprise networks afloat"). And finally, we examine how -- like the little girl from the Old El Paso commercial -- some network managers are asking, "Por que no los dos?" when it comes to software-defined networking ("Users find harmony in Cisco, VMware SDN software"). A growing number of organizations are deploying both Cisco and VMware technology, begging the question: What SDN vendor war? Maybe we really can all get along.
Dig Deeper on IP Telephony Systems