Warakorn - Fotolia
Cisco Spark app to get voice-powered virtual assistant
A voice-powered assistant will soon be available in the Cisco Spark app. Early next year, the company plans to offer the virtual helper to a limited number of customers.
Early next year, Cisco plans to let a small group of enterprise customers test-drive a voice-powered assistant...
Continue Reading This Article
Enjoy this article as well as all of our content, including E-Guides, news, tips and more.
in Spark.
The virtual helper, announced this week at the Cisco Partner Summit in Dallas, needs practice before it can perform chores reliably in the company's cloud-based team collaboration software. So, Cisco is asking for volunteers to let it gather enough employee user data to help ready the service for general availability within the Cisco Spark app.
"This technology will evolve as users use it," said Jonathan Rosenberg, CTO for Cisco's collaboration business. "It has to be trained constantly and improved based on real usage patterns."
Initially, the Cisco Spark assistant will use people's vocal cues to enter a person into a Spark or WebEx online meeting or call a person within the same organization. People can also command the digital aide to record or end sessions.
While the capabilities are modest, Cisco plans to use data collected from people's interactions with the service to make it smarter. In time, the company expects to automate other routine chores in the Cisco Spark app, such as planning and scheduling, taking down to-do items and crafting and sending meeting summaries. Cisco did not disclose a timetable for rolling out the more advanced capabilities.
The Spark Assistant is built on technology developed by MindMeld, an artificial intelligence vendor Cisco acquired this year. The company bought the startup because of its work in voice-activated personal assistants.
For now, Cisco will offer voice assistance to customers of its Spark Room Kit and Room Kit Plus video conferencing devices. The rectangular hardware that plugs into a third-party display includes speakers, microphone and cameras powerful enough for up to 15 people gathered in a conference room to take part in a Cisco Spark app meeting.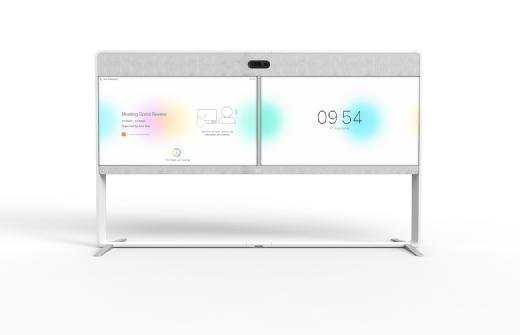 Microsoft Cortana in the lead
Today, Microsoft's Cortana is the most widely deployed virtual assistant for business, according to Nemertes Research, based in Mokena, Ill. Corporate employees using Office 365 can order Cortana to update work calendars, set reminders, create lists and read emails. The vendor has integrated the application into Windows 10.
Microsoft's lead in business does not mean rivals, such as Cisco, do not have time to catch up. Organizations are aware of voice-controlled software but have yet to deploy it in large numbers. Nevertheless, companies consider virtual assistants a necessary technology within products and business processes reworked for the current digital age, Nemertes said.
The success of UC and collaboration vendors embedding voice-powered features in products will depend, in part, on addressing two of businesses' most significant concerns -- security and privacy. Suppliers will have to address potential risks through access controls and encryption of conversations.
Adoption of secured voice-controlled applications is sure to increase in business as consumers use the technology in the home. Spending on virtual personal assistant-enabled wireless speakers, such as Amazon Echo and Google Home, will reach $3.5 billion by 2021 from $700 million in 2016, according to Gartner.