Avaya launches Zang for communication applications
Avaya announced it had created Zang, a cloud-based company for developers building customized communication applications, at the Enterprise Connect conference.
Avaya Inc. has launched Zang, a spin-off that provides a cloud-based platform for developing communication applications that can stand alone, or be embedded into business software.
Avaya, based in Santa Clara, Calif., unveiled Zang this week at the Enterprise Connect conference in Orlando, Fla. The new company provides a communications as a service (CaaS) platform, which developers can tap into when using Zang's online tools, said Gary Barnett, who heads Avaya's engagement services division.
The Zang service for building communication applications is similar to Cisco's Tropo, Twilio, Respoke and Agora.io. The Avaya spin-off is likely to introduce the parent company to new ways of using its UC technology. At the same time, "the Avaya organization can focus more fully on advancing the company's core lines of business and customers of today," said Rob Arnold, an analyst with Frost & Sullivan.
Avaya launches Breeze
Other announcements made by Avaya this week included changing the name of the Engagement Development Platform to Breeze. Similar to Zang, Breeze lets companies build their own software and embed Avaya's UC applications. Breeze includes the Avaya Snapp Store, which is a marketplace for business and communication applications that run on the Breeze framework.
Breeze differs from Zang in that the latter does not require developers to use Avaya's communications infrastructure products. With Breeze, developers are building software that leverages Avaya's on-premises or hosted platform.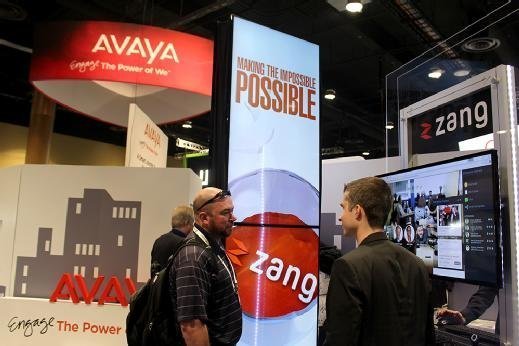 "Our research shows that about a quarter of companies are developing their own UC apps, or extending UC functions into business apps," said Irwin Lazar, an analyst for Nemertes Research, based in Mokena, Ill. "It's an interesting move that allows Avaya to better compete in the rapidly growing CaaS space."