News
Stay informed about the latest enterprise technology news and product updates.
Introducing the Unified Communications Interoperability Forum (UCIF)
The Unified Communications Interoperability Forum (UCIF) is an open forum aimed at resolving unified communications interoperability challenges.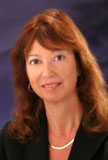 When thinking about the biggest challenge to the growth of the unified communications (UC) market, one of the first things that come to mind is the lack of interoperability between UC products and vendors. It's often up to the customer, VAR or system integrator to ensure that the various products used as part of an end-to-end UC solution work smoothly together. Often, customers will be reluctant to embark on a UC strategy for fear that the new UC products will not work with their existing equipment and infrastructure. While some standards exist -- SIP, for example -- there are various "flavors" of these standards, making interoperability even more challenging.
Goals of the Unified Communications Interoperability Forum (UCIF)
Fortunately, several industry leaders have banded together to form the Unified Communications Interoperability Forum (UCIF), an open forum whose mission is to drive unified communications hardware and software interoperability and to "work collaboratively to develop solutions specifications, reference implementations, best practices, implementation guidelines, test tools and compliance programs, in relation to industry needs." Using existing standards where possible, the UCIF will drive the interoperability of UC elements, including video and audio conferencing, telepresence, presence and IM, desktop sharing, white boarding, data conferencing, and conferencing and scheduling.
The forum, officially launched on May 19, held its kickoff event on May 18, with Jim Burton of UCStrategies presiding as the UCIF spokesperson. As Jim noted during his presentation, "Even though vendors work hard to follow standards, standards are open to interpretation and [this] creates interoperability problems. The UCIF will help solve those problems by providing a venue for testing and working with other companies to ensure that products are interoperable before they're delivered to a customer.
The UCIF will help solve [interoperability problems] by providing a venue for testing and working with other companies to ensure that products are interoperable before they're delivered to a customer.

Jim Burton, UCStrategies
"By working together, the UCIF will help make the UC market grow sooner than it would otherwise, with each vendor now able to get [its] share of a larger pie," Burton explained. Clearly, collaborative efforts such as the UCIF forum will help the market achieve its potential by eliminating one of the biggest barriers to successful unified communications implementations. Enterprise organizations will have more confidence that their UC solutions will work, without having to worry about integrating different UC products from various unified communications vendors. This is a win-win for everyone.
The members have defined the forum's scope and mission, including a plan to publish achievable goals for the first 12 months and an interoperability roadmap for the first three years, followed by "big hairy audacious" goals for the three- to five-year timeframe. Among the initial goals will be a telepresence profile specification. One of the biggest challenges facing the forum members will be prioritizing what they want to do first.
But it's not just about technology – the mission statement notes that one of the roles of the UCIF is to "deliver a consistent and high-value user experience with UC." Wow – they get it! It's all about the user experience. While testing, certification, and technical interoperability is the main focus, the forum is not ignoring the key role that the user experience plays in UC implementations. This is a real breath of fresh air in an area that gets too focused on the technical details rather than end users and their business goals.
UCIF members
Another key aspect of the forum is its openness as an organization. The forum is designed to be open, encouraging anyone in the unified communications industry to sign up and take part. No one will be turned away if they want to participate (assuming they pay the associated fees).
The UCIF's five founding partners are Microsoft, HP, Juniper, Lifesize/Logitech, and Polycom. Many other vendors are participating, including Acme Packet, Aspect, AudioCodes, Broadcom, BroadSoft, Brocade, ClearOne, Jabra, Plantronics, RADVISION, Siemens Enterprise Communications, and Teliris, with more being announced shortly.
It's too soon to say which telephony switch vendors will participate aside from Siemens, but I would assume most of them will want to have a say in the important decisions being made.
Rather than spending time reinventing the wheel, the forum will not try to create and replace existing standards but will "improve the interoperability of existing protocols, not create new ones." And UCIF will develop liaisons with existing standards development organizations. According to the founders, UCIF "is not a standards body – it's about making things work together. We're not here to create new standards but to streamline and make sense out of what already exists and to simplify."
[UCIF] is not a standards body – it's about making things work together. We're not here to create new standards but to streamline and make sense out of what already exists and to simplify.

UCIF Founders
The members claim that they won't create new standards unless there are areas where standards don't currently exist. Instead, the forum's role is to interpret and more fully clarify existing standards and how things should be integrated based on existing standards.
The focus will be on building on existing initiatives and standards, in addition to driving developers, vendors and service providers to deliver and use conforming implementations, to fund technical, marketing and compliance programs, and to enable development of a worldwide UC community with billions of users.
Interoperability for enterprise social networking?
While there is much work to be done in terms of UC interoperability, one related area that wasn't mentioned in my discussions with several of the UCIF members was social networking or social software. In fact, when I asked some of the founding members whether or not social software/social networking will become part of the interoperability efforts, they agreed that there will be some social networking influence eventually, and it is possible that the forum may start with some standards regarding how to invoke social networking sites like any other line-of-business application.
I was pleased to hear that the founding members recognize the importance of enterprise social networking as it relates to UC and that the forum's efforts will eventually expand into this area as well.
Just as the UC market is struggling with the challenges of interoperability, so too is the nascent social software market. As the UC and enterprise social networking markets evolve and become intertwined with each other, the need for interoperability among all of the various products, technologies and services in these areas becomes even greater.
Obviously, we are just at the early stages of the interoperability forum, but this industry-wide effort bodes well for the entire UC market – including vendors, channel partners, system integrators and, especially, customers. As always, the challenge will be in the implementation.
While it is too soon to determine the success of the forum, the fact that leading vendors are coming together to try to attack the interoperability challenge head-on is encouraging. Hopefully, more vendors will participate, creating a critical mass and helping to ensure a successful future for unified communications.
Dig Deeper on Unified Communications Integration and Interoperability