Share this item with your network: Building the infrastructure for the changing face of IT

sommai - Fotolia
Get started
Bring yourself up to speed with our introductory content.
Will WebRTC video blow up the network?
Initiating a video conference should be as easy as making a phone call, and WebRTC video is getting us closer to that. But could the network become a victim of WebRTC's success?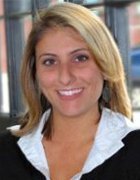 By
Video calls are no longer just a popular choice for connecting with out-of-town relatives and friends. Applications like Skype and FaceTime have shown users how easy -- and enjoyable -- launching a video call can be, and businesses want the same option for their employees when a simple voice call or audio-only conference just won't cut it. Not only can traditional video conferencing be expensive and clunky, but it can also eat up precious meeting minutes with the time it takes to log in and launch a session.
This is where Web real-time communications (WebRTC) steps in. The emerging open source initiative enables Web browsers to turn into real-time audio and video clients through JavaScript APIs that don't require the use of any extra plug-ins, and these capabilities can be embedded into any website or application. Ultimately, WebRTC promises to deliver easy video calling to anyone with a webcam and browser -- though currently just for Chrome, FireFox and Opera users -- and the only technical know-how necessary to join a session is the ability to click on a link.
But while WebRTC makes video conferencing a lot easier to use and more appealing to businesses, could there be a dark side to making video so effortless and free flowing? Copious amounts of video traffic could strain unprepared enterprise networks, and WebRTC has a different set of bandwidth requirements compared to conventional video conferencing systems. Early adopters of WebRTC-based video say, however, that they have yet to see any doomsday scenarios on the network and that the ease-of-use benefits in WebRTC can't be beat.
Dig Deeper on Business Video Conferencing and Telepresence Technology