Share this item with your network: Building the infrastructure for the changing face of IT

iSTOCK/GETTY IMAGES
Get started
Bring yourself up to speed with our introductory content.
When cloud-based UC makes sense
A number of enterprises are moving beyond premises-based UC hardware, choosing cloud-based UC technology for reasons as varied as their business models.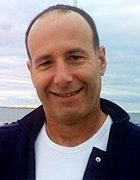 By
To eliminate too many potential points of failure, Hoffman Southwest Corp. in Mission Viejo, Calif. built a private cloud to route voice calls 24/7 at its dispatch center for Roto-Rooter plumbing and drainage service technicians. Having moved away from public branch exchanges (PBXs) in early 2013, the Roto-Rooter franchisee is now looking at adding on cloud-based UC services.
Across the country in Exton, Pa., New Era Tickets runs its call center on software hosted by a specialized cloud-based UC call center provider. Using this business model since 2011, New Era's 75 agents handled half a million calls in the last year to sell tickets for its customers -- more than 40 sports and entertainment organizations. The provider's call-center software tells agents which venue the caller is interested in to make answering the call more personal; it also automatically provides a Web page with information about the event to help with taking the order.
Enterprises in the forefront of moving to cloud-based UC are often those whose business models depend on advanced communications capabilities. These often include financial institutions and companies with call centers such as New Era Tickets. For some, the cloud can provide the security, flexibility and cost savings that older technology cannot match.
John Andros, Hoffman's principal architect for enterprise IT and telecom, needed to have a flexible, fail-safe communications system for the dispatch center because "incoming customer calls are the business," he said.
Only a few years ago, the proprietary hardware approach was the only game in town. Now businesses have an expanding number of UC options to choose from. New software-based UC start-ups and cloud service providers are spurring the old-guard vendors to add options to their traditional hardware approaches. All this change gives enterprises a choice in how to best deploy different UC elements to their end users.
Although UC is still largely an on-premises technology, the evolution from buying proprietary hardware to running software on virtualized commodity servers is well on its way.
Long before virtualization took hold, a fundamental shift in enterprise telephony helped usher in unified communications and collaboration. The migration from PBXs, which require separate voice and data communications networks, to the IP PBX, the Internet-based telephone switching system that enables the use of converged voice and data networks, made new communications services possible.
Of course the workhorse PBX hasn't vanished, yet. The technology is alive and well, though diminishing. Over the next three-to-five years, the most successful vendors will provide some UC components on-premises and others as a cloud service, says Gartner's lead UC analyst Bern Elliot. For example, companies are more likely to add a feature like Web conferencing if they have the ability to increase or decrease the number of users as needed.
A glance at the UC landscape illustrates the point. Cisco offers its hosted collaboration suite; Microsoft sells Office 365; Unify (formerly Siemens) plans to make its newly renamed Unify suite generally available mid-2014; and Avaya unveiled its Collaborative Cloud framework this year. In general, either by themselves or with partners, these vendors can provide basic UC elements that include instant messaging (IM), Voice over IP (VoIP), videoconferencing, Web conferencing and desktop sharing.
The key advantage companies find in cloud-based UC services is flexibility. "Those services that are critical to the business, like telephone communications at a hospital, can remain in-house, while other services like Web conferencing can be added via the cloud," Elliot said. "This type of hybrid environment is the direction companies are moving."
In a survey of 140 purchasing decision-makers that use unified VoIP, email and IM at midsize and large North America enterprises, Infonetics Research found that 87% plan to add videoconferencing by August 2014. In addition, 22% of the respondents had implemented portions of their UC architecture in a private cloud, and 19% had placed UC services in a public cloud.
Starting with voice, Hoffman considers more UC services
Before moving to its private cloud at the beginning of 2013, Hoffman had traditional PBXs in all its locations. Now from its data center at its California headquarters, incoming calls are routed to Hoffman's 75 dispatchers located either in Mission Viejo or in its Corona, Calif., facility.
Already a Mitel Networks customer, Hoffman deployed the vendor's private cloud configuration and hosts its own communications controllers and Mitel's UC suite in data centers on servers powered by VMware's virtualization platform in its headquarters data center.
"It eliminates all those multiple points of failure when you have everything coming right here to corporate," Andros said.
Handling calls for 12 Roto-Rooter plumbing and drain services operating in California, Arizona, Utah, Texas and Oregon, the agents take the customer information and send it to the appropriate Roto-Rooter office. Beyond the dispatch center, the Mitel system handles all voice communications for Hoffman's 400 employees.
The company has a backup facility in Phoenix, Ariz., which is used during power outages or when the main data center is down for maintenance. All the company's offices are connected to the data centers using Multiprotocol Label Switching (MPLS), and Mitel hosts the gateway that sends calls to the Hoffman data centers.
All employees have IP phones, and managers use Mitel's desktop software for interoffice chat, Web conferencing and voicemail. Its Web conferencing capabilities are used regularly for operations and sales meetings with the field offices. About two dozen employees have company-issued tablets or smartphones so they can participate in Web conferences remotely.
A majority of enterprises add individual UC elements as they go along rather than deploying all options at once. Hoffman is no exception. The company is in the "feeling-out phase" with videoconferencing but hasn't decided whether to buy the service. Andros has used video-conferencing to help troubleshoot when one of the regional sites is having equipment problems.
All of Hoffman's Roto-Rooter technicians use company-issued Samsung Galaxy S3 smartphones that run over the Sprint network but are purchased through Mitel. Hoffman uses Citrix XenMobile to manage and provision all the devices, Andros added.
Hoffman may decide to route all mobile calls through the Mitel network rather than the Sprint network to get quick access to call history and to record technicians' conversations with customers. The company first wanted to determine network costs without mobile services before deciding whether to make the change.
For new era tickets, niche call center UC provider won the day
To handle an estimated 500,000 calls a year from people who want to buy tickets, Ticketmaster competitor New Era Tickets runs its call center on software hosted by Interactive Intelligence, a niche provider that sells an all-in-one product for call center and UC functionality.
New Era provides customized ticketing services for more than 40 sports and entertainment organizations, theaters, arenas and event promoters. At New Era's Pennsylvania headquarters, 75 call agents and 30 business operations employees use Interactive Intelligence's call center and VoIP applications, which are hosted in the provider's data center in Mount Carmel, Ind. New Era also has 15 agents and operations employees based in Canada and Singapore.
Each New Era customer has its own toll-free number that connects callers to an automated greeting with information on upcoming events and ticket options. After choosing an option, the caller is routed to a media server in one of the call centers, which directs the call to an available agent. Via the call center software, New Era agents have access to features they wouldn't have otherwise.
"When the agent gets a call, they get a whisper in their ear [via Interactive's software] telling them which venue it is for so they know how to answer the call," said Pamela Nealman, director of contact centers for New Era. The Interactive Intelligence software also automatically sends a Web page with all of the information about the venue and the event to the agent's computer to help with taking the order.
All calls are recorded and stored on Interactive Intelligence servers, which connect to New Era's contact centers using MPLS.
With Interactive Intelligence hosting the call center software, New Era can run IT operations in its own headquarters with only four people, Nealman said.
New Era realized major savings in start-up costs, which are much lower than investing in hardware, a software license and hiring a full-time telecommunications engineer, Nealman said. After start up, the hosted model is "a little cheaper" than having the software on premises. "It was significant enough that we chose the cloud-based [system]," she said.
Among the advantages, New Era pays a monthly fee for a base number of users and has the flexibility to add more for an additional cost if call volume increases unexpectedly.
Weighing cloud-based UC advantages
While New Era and Hoffman are not massive UC deployments, both represent where the market is heading. "As a whole, the enterprise market is a mixed bag when it comes to adopting cloud-based UC as a Service," Gartner's Elliot said. "It's not like the market moves as a mass."
For example, in a large company with lots of branch offices, corporate headquarters may use on-premises video conferencing, while remote offices may use a cloud-based service. The same is true of email, Elliot said. Headquarters may need an email server for compliance and backup, but branch offices with fewer requirements may get by using Google's Gmail.
Larger enterprises are likely to be more incremental in moving to cloud-based UC than small and medium-sized businesses, but there's little doubt that the future is in having more choice than on-premises hardware. Now that they have options, businesses can move to cloud-based UC for reasons as varied as their businesses.
About the author:
Antone Gonsalves is a journalist who has covered general, business and technology news for more than 25 years, for a wire service, magazines and websites. You can follow him on Twitter at @antoneg.
Dig Deeper on Unified Communications Architecture and Service Models