michelangelus - Fotolia
UC services, projects rank modestly in networking survey
UC services, projects and planned investments rank in the middle of the pack among IT pros' networking goals in a recent TechTarget survey.
IT managers and engineers rank unified communications (UC) projects as a moderate priority compared with broader networking plans, according to TechTarget's Worldwide 2015 Networking Purchasing Intentions Survey. UC services, which include VoIP, video conferencing and collaboration, rated moderately relative to other networking challenges, upcoming projects and planned investments.
Increased network security, more bandwidth and wireless upgrades topped the list of larger networking priorities among IT leaders. The recent survey garnered responses from small and large organizations worldwide.
Take a look at the infographic below to find out where UC projects and planned investments fall in terms of priorities for many IT professionals. You can also download the infographic here.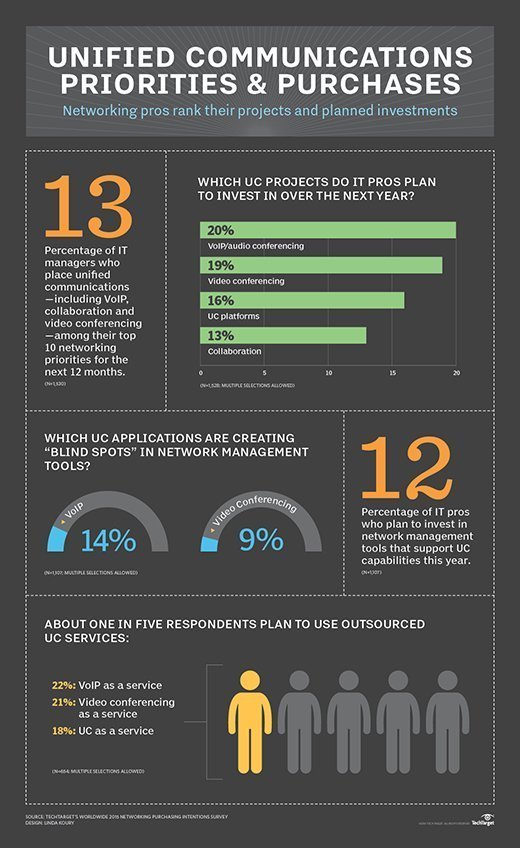 Next Steps
Network security also a top concern in our 2013 survey
UC services must move from products to platforms to innovate
Network security impacts UC environment