Share this item with your network:
Building the infrastructure for the changing face of IT

sommai - Fotolia
Evaluate
Weigh the pros and cons of technologies, products and projects you are considering.
Team messaging apps go mainstream, could have ripple effect
As team messaging applications such as Slack and Cisco Spark grow in popularity, they could decrease reliance on email, 1-800 customer service numbers and even LinkedIn.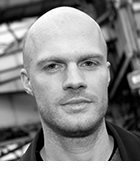 By
If it's hard to believe that team messaging apps could replace corporate email, then you may be surprised to learn they just might make customer service 1-800 numbers extinct too.
Qumulo, a Seattle-based enterprise storage startup, uses team collaboration app Slack as its primary communication tool with customers. Each one gets its own dedicated Slack channel, along with an invitation to a public customer channel where they are encouraged to interact with each other and provide feedback that is visible to everyone.
"It's an open forum where they can say nice things, they can say bad things. We don't care what they talk about, we just want to foster an open discussion of our product," says Chris Lisica, Qumulo's director of customer success. "If you think about it, it's a fantastic free pane of glass into the life of a customer."
Lisica estimates that 90% of his company's communications with customers occur on Slack.
"We have an 800 number, but nobody uses it," he says. "We get three calls a month, which is great. I don't want to answer the phone."
About half of small and midsize companies use team chat apps, according to a recent study by Nemertes Research. The number is a little lower, about 30%, for large companies. IT departments and application developers have been the early adopters, with healthcare, professional services, retail, education and financial services industries showing the greatest interest.
Nemertes found that more than one in four companies has created a business case for team chat apps -- mostly to improve internal collaboration. But in some cases, such as Qumulo's, the utility of these messaging applications extends beyond employee-to-employee communication.
Mixed reviews
Not everyone is quite so optimistic about the potential of team messaging apps, however. For Christopher Batts, Slack did not replace his email. It did not make him more productive. In fact, it did the opposite. He published a blog post titled "Actually, Slack Really Sucks" last January, a scathing list of all the ways the product had ruined his workday. The setup was baffling, he wrote, group chats were tedious and notifications chaotic.
A single app to do all of them: video, chat, voice, screen sharing, ... if you have all that real-time communication in an app, then email becomes less important.

Nick Parecelead voice engineer, Cimpress
"The problem is my life isn't any easier now that everyone insists on using Slack. I've actually noticed it's far more complex and distracting," Batts wrote. "I get so much more done when Slack is closed."
At the time, Batts was the head of product for London-based HomeTouch, an online marketplace for caregivers. Since then, he has moved to Schibsted, an international media group with nearly 7,000 employees in 29 countries. He said his views were his own and did not represent either company.
Communicating in real time with a chat app is faster than email, but any advantage is lost when working in big teams because the amount of different chat windows makes it easy to lose information, Batts tells TechTarget.
"When I say it doesn't scale, one example is that I have about 10 group chat windows open with the same person, each with a different set of people for a very slightly different problem we're trying to solve," he says. "In the same way a group email starts with a subject, Slack forces the user to figure out a subject or context for a group chat but then doesn't allow the chat to reflect that in any useful way, like a sidebar or a higher-level search."
Team messaging apps: Email killers?
Slack is the market leader in the team messaging apps space with about 60% of users, according to Irwin Lazar, vice president and service director at Nemertes. He estimates that Cisco Spark has a 30% share, with HipChat, made by Atlassian, and others accounting for the rest. In November, Microsoft jumped in, announcing its own chat-based workspace in Office 365 called Teams.
"Wider audiences are asking, 'Should we be using this?'" Lazar says. "We're starting to see mainstream organizations looking at it as a company-supported enterprise application. It's definitely jumped the shark."
Nemertes has firsthand knowledge of the technology. The 10-person firm started using Slack recently, and the platform quickly replaced internal email.
"It's a very natural way to communicate," Lazar says. "It's easier to find information."
His biggest complaint? He and his co-workers needed to play with the settings so that they only received post notifications in windows they marked as important, which was an easy fix, he says.
Nine tips to get the most from team messaging apps
1. Try it out with a small pilot team first.
2. Once you decide to use chat for your entire organization, have a few channels ready for team members, with content already waiting for them.
3. Train employees how to use it -- especially how to adjust notification settings.
4. Get the boss to use it. If he or she is still sending lots of email, eventually everyone else will give up chatting.
5. Hide all the channels that don't have an unread message. That helps you focus on what actually needs your attention.
6. Consider how long you plan to keep chats, if they will be archived and how you might audit them if necessary.
7. Use the products to talk to customers, not just employees. Make application use easy for internal and external stakeholders.
8. Send reminders, either to yourself, your team or users of particular channels. In Slack, the /remind shortcut sends desktop notifications.
9. Make a plan for how you will remove users when they leave your company.
Lever, a recruiting software company based in San Francisco, uses different Slack channels to embrace the irresistible urge the medium creates in office workers everywhere to share animated GIFs. They use them to welcome new hires, celebrate customer wins and generally reinforce the company culture. Unlike some executives, Lever's leaders don't worry about a humorous video clip distracting people from their work.
"I don't think these celebratory moments detract from productivity; they bring the team together and enhance our team spirit, which in turn reaps business benefits over time," says Leela Srinivasan, the company's chief marketing officer.
She says that GIFs aren't limited to specific channels, but the company's 90 employees tend to self-police so that GIFs rarely appear in other channels.
Lever also uses Slack channels to bring new hires up to speed.
"Adding people to a channel takes two seconds and it beats the legacy alternative of having to figure out who owns specific email groups and request additions," Srinivasan says.
Nick Parece, lead voice engineer at Cimpress, the parent company of Vistaprint, is overseeing a trial of the Cisco Spark app among developer groups. He hopes to have all 4,500 of Cimpress' workers worldwide using Spark by spring.
Parece likes that Spark sits on the back end of his WebEx. Users can screen share documents or upload them to a Spark chat room. If someone on the other end of a text conversation is confused, he or she can click a button and switch to video chatting.
"We've all been chasing an app where we can do the majority of our real-time, end-to-end communication," Parece says. "A single app to do all of them -- video, chat, voice, screen sharing -- that's my goal. If you have all that real-time communication in an app, then email becomes less important."
A new social network
Michael Heiligenstein, director of search engine optimization at Fit Small Business, a website with resources for small businesses, uses Slack to discuss industry trends and share tips with peers beyond his own organization. He thinks it has the potential to replace LinkedIn as a business-to-business social media platform.
Because Slack is invitation only, it discourages "spammy" posts that promote products -- which Heiligenstein says now dominate LinkedIn -- in favor of more useful content. Many B2B Slack channels have been created as offshoots of existing communities on Reddit, Google+ and other sites.
"Discussion simply isn't happening on LinkedIn, or if it is, it's very hard to find it beneath the noise," he says, estimating that only about 10% of articles in his LinkedIn groups show any user engagement. "That's the key reason Slack is better."
Dig Deeper on Collaborative Applications