Share this item with your network:
Building the infrastructure for the changing face of IT

auremar - Fotolia
Ringing endorsement: Which VoIP telephones fit your needs?
With hundreds of models and countless features to choose from, picking the right IP phone can be a challenge. Here's what IT managers need to know before they make the call.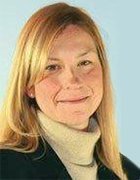 By
Adapt fast or fall behind is the mantra in the enterprise as businesses race the clock to redefine themselves in the digital age. But as IT pros prioritize sweeping strategic transformation projects, it can be easy to lose sight of the importance of foundational communication equipment. Something like an IP phone may seem like a fairly standard device. But in a time where there are literally hundreds of different models offered by multiple vendors with diverse feature sets, voice quality capabilities and price points, IT decision makers have their work cut out for them. It's a critical choice: An IP phone supplies a fundamentally important collaborative link between employees and partners as well as a critical connection to clients.
The first question many organizations ask when weighing an IP phone buying decision: Do we even need one? While mobile phone use in the enterprise is soaring, many organizations find they still need a more tethered option, say Irwin Lazar, an analyst at Nemertes Research, based in Mokena, Ill. He notes that mobile signals are not always strong enough to meet business needs -- especially inside office buildings and on enterprise campuses.
"I've actually sat in meetings with organizations that have raised [the] question, 'Hey, everyone has a cell phone now. Why don't we just let people use their cell phones for business work?'" Lazar says. "Mostly it comes down to call quality."
Expense is also a consideration, he adds, with the costs of supporting mobile devices adding up. Many businesses also continue to turn to VoIP over the traditional, and often more expensive, public switched telephone network -- a fact borne out by continued strong IP phone sales growth in North America. According to Lazar, as much as 90% of businesses in the United States have VoIP telephones in at least one site. And Infonetics Research forecasts revenues from VoIP services will continue to grow through 2019, when the firm expects revenues to hit $83 billion.
It isn't just attractive VoIP service price points driving IP phone implementations. For Burwell IT, a managed IT services firm based in Cambridge, U.K., the flexibility of having roaming extensions so that employees could log into their work numbers anywhere was a major factor behind its internal VoIP telephone implementation.
"[Our IP phone system] provides local extension numbers for members of our team on the road and hooks in nicely to Skype for Business," says Richard Brunton, an IT director at Burwell. "With [Session Initiation Protocol (SIP)] we can build in redundancy by using hosted platforms, so our phone line is always up even if we lose local internet connection."
Joyce Tang, president of the San Diego-based IT solution provider AgilisIT, advises clients not to put the cart before the horse when choosing IP telephones.
"Look at the VoIP service's features and price points before you pick the IP phone," Tang says, noting that the exception is if someone has very specialized needs, such as a multi-line phone designed for an attendant handling a high call volume.
Once an organization chooses to deploy new VoIP telephones and picks a provider, decision makers should carefully consider a number of factors upfront, including taking a hard look at their current infrastructure and environments, says Lazar.
[VoIP] provides local extension numbers for members of our team on the road and hooks in nicely to Skype for Business.

Richard Brunton, IT director at Burwell
"Is there a cost model to upgrade that system versus replace it?" he asks. Other questions to consider: If the enterprise has an IP private branch exchange (PBX) on site, will it work with new devices? Or is the business considering going with a system that is hosted off-site?
Burwell IT's Brunton says future-proofing -- paying slightly more now to have a system that can grow or be upgraded to suit future needs -- was crucial. The IP phones needed to integrate with both Burwell's productivity apps and its customer relationship management platform.
Budget is a major consideration in any IP phone buying decision, given that device prices can range from $40 to more than $500 per unit. And IT pros should also be aware which devices their service providers support. Enterprises have numerous IP phone vendors to choose from including Avaya, Cisco, Polycom, Yealink and Unisys. And, of course, they need to factor in the reliability of internet service to the locations in which they plan to deploy the phones. In some areas with unreliable connectivity, an IP phone may not be the best option.
Role call
At the most basic level, businesses needs to assess how their phones will be used, matching the role requirements of individual users with the appropriate feature sets and VoIP telephone device functionality.
Communication needs can vary dramatically within organizations, based on the user's role and the location of the phone. For example, a receptionist handling a heavy call volume needs a very different device from a sales representative who may require video capabilities to connect to clients and integration with critical business apps.
"If I live in Salesforce all day long … I don't want to look at the phone number, then turn toward my phone and dial nine digits," Lazar says. "I want to be able to click [to call directly] from Salesforce."
Some vendors -- including Avaya, Cisco and Polycom -- also have device models optimized for Skype. These IP phones promise easy integration with the app, optimal voice quality and faster access to favorite consumer Skype contacts. Similarly, these vendors offer IP phones designed to work with Skype for Business, previously known as Lync. Skype for Business calls can be placed either through the Skype for Business client interface on a computer or directly from the Skype for Business IP phone models, which come with traditional dial pads, handsets and headsets.

In environments where workers are highly mobile within their workspaces, staff members might also need cordless or wireless VoIP telephones that allow them to move around the building or campus and still remain connected.
One way for IT pros to adequately determine feature requirements is to talk to representatives from individual lines of business or managers to get a sense of specific employee needs. Where are users struggling now, and what capabilities would help close gaps? Are there particular applications that they would like the new IP phones to work with? Are there any organizational changes or structural changes that might affect deployment?
While features like speakerphone, a touch pad and caller ID are fairly standard, some VoIP telephones offer more specialized capabilities like multi-line video phones for face-to-face calls or device conference phones with smaller form factors for smaller tables.
Some VoIP telephones feature overhead paging that allows an attendant to connect into an external speaker system. In models with call forwarding, calls can be redirected to an alternate number or numbers seamlessly. Some IP phone options include capabilities aimed at users who want to patch in multiple callers into a single call, such as audio barge, which allows additional attendees to be added to a call after it starts.
Organizations that opt to go with a softphone -- a software telephony application that runs on a computer or tablet -- can use a cordless USB phone, Bluetooth USB phone or desk phone. Vendors even offer a USB conference phone model.
"A softphone solution was a requirement [for us]," Burwell's Brunton says, noting that the nature of his company's business requires employees to work at multiple sites.
Lazar says that while the desktop IP phone is still the standard, the use of VoIP apps on mobile devices is growing. Gartner analyst Dan O'Connell estimates that 30% of employees now use softphones, and he expects that number to climb up to 10% each year.
"I'd say younger people typically don't like the hard phones," O'Connell says. "They haven't really grown up with it, and they'd rather call with either the cell phone or the mobile device. Some companies just don't want to spend the extra money on [a hard phone]. But it's still very popular in many traditional industries, like manufacturing, healthcare and the public sector."
Infrastructure considerations
If the organization has an existing IP PBX and plans to continue to use it to support the new IP phones, it is probably in its best interest to deploy devices from the same vendor to get the optimal feature benefits from the phone model. IT professionals also need to make sure their service providers support both the codec and the protocol the new phone uses. The majority of IP phones work with SIP and most voice codecs, but not all providers -- or all phones -- work with all codecs or protocols.
Organizations with limited on-site administrators might also opt to use a cloud-based service, in which a third party provides administrative support. According to Gartner's O'Connell, the cloud voice market is growing at a rate of about 20% per year.
"We see a lot of interest in cloud because there are significant opportunities to save money, especially for smaller companies," Lazar says. "They can have a much more flexible delivery model."
In evaluating cloud-based VoIP service options, it is important to understand pricing models, which typically bill the client on calls per extension.
While there can be many ease of use and cost benefits to using a cloud-hosted VoIP service, particularly in a highly distributed organization with many remote office and home office users, enterprise decision makers should understand that if their WAN connection goes down, their VoIP service goes with it. For that reason, it is important for IT pros to make sure they have a plan in place to dodge disaster in the event of a WAN outage.
"Many larger organizations still prefer on-prem [VoIP telephones] if they have complex requirements or are in a regulated industry," O'Connell says, adding that major enterprises that have relied on on-premises IP telephony for years sometimes feel the risk of moving to the cloud simply isn't worth the potential savings.
For companies that opt to self-administer their phones, many devices feature auto-configure options that can greatly simplify implementation. For attendants and other users who might need to route calls and handle high volume, other console features might also allow for better user administration once the phones are deployed. AgilisIT's Tang points out that businesses with a high employee turnover rate or a highly mobile work force should look into VoIP services that offer auto-provisioning.
Any business that is looking at upgrading or overhauling its phone system should consider its options carefully. Transitioning to VoIP telephones or upgrading existing IP phones can be a big investment in time and money. The benefits of making the right call, however, can help the business run more smoothly, effectively, and -- yes -- adapt faster.