Share this item with your network: Building the infrastructure for the changing face of IT

iSTOCK/GETTY IMAGES
Evaluate
Weigh the pros and cons of technologies, products and projects you are considering.
Lync voice capabilities mature, but can they replace PBXs?
Microsoft shook up the UC market with Lync 2013. But are Lync's voice capabilities good enough yet to replace legacy PBXs?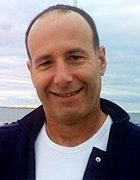 By
For more than a decade, traditional telephony vendors owned unified communications, with enterprises seeing Microsoft as a niche player in communications at best. But then Microsoft got serious about voice with Lync 2013, and enterprise interest in the platform has grown significantly since its release a year and a half ago. Now the software giant is poised to give its competitors a run for their money.
The latest version of Microsoft's unified communications (UC) and collaboration platform brought tight integration with other popular products from the software maker and a well-designed user interface to move easily from a chat session to audio or video conferencing. While Microsoft doesn't manufacture desk phones or room-based video-conferencing infrastructure, it has partnered with other vendors to supply everything needed to replace legacy telephony hardware with more flexible software running on commodity servers.
Because enterprises are already steeped in other Microsoft software -- such as Exchange, SharePoint, Active Directory and Outlook -- many are willing to listen to Microsoft salespeople pitching Lync as a replacement for an aging time-division multiplexer (TDM) private branch exchange (PBX), IP PBX or hybrid system. The combination of the Lync 2013 server, Microsoft's Hyper-V virtualization platform and Windows Server 2012 provides a flexible software layer that sits on top of the technology needed for a fully functional IP-based telephony system.
"It's definitely a game changer," says Irwin Lazar, vice president and service director at Nemertes Research. "It's probably the single biggest topic of discussion that I have with my clients."
Microsoft did not start the trend toward software-based communications, nor is it the only vendor to take such an approach. All the major PBX companies, such as Cisco, Avaya and Mitel, compete with Lync in providing a single user interface for instant messaging, audio and video conferencing, Web collaboration, and softphone functions for PCs, tablets and smartphones.
However, since the 2003 release of Live Communications Server, which was used primarily for enterprise instant messaging, Microsoft has been driving the market forward with a string of releases -- first Office Communicator Server, then Lync 2010 and now Lync 2013.
"They were certainly at the forefront of the move to software," says Richard Costello, a senior research analyst at IDC. "Whether they were responsible for it, I don't think so, but they were certainly a major part of it."
Microsoft's tenacity has made it a player in the unified communications and collaboration market, which is expected to top $21.5 billion in worldwide revenue this year, according to IDC. Microsoft will have to use that same doggedness to become a winner in the enterprise telephony market.
Can Microsoft crack telephony?
Two sides of the UC and collaboration market are battling opposite perceptions. The traditional vendors are seen as too hardware-centric in increasingly software-oriented and virtualized data centers, while upstart Microsoft has to show its telephony alternative can meet enterprise requirements for reliability and quality.
Traditional PBX vendors aren't trying to emulate Lync; instead, they are playing up the benefits of building their UC and collaboration interfaces on top of their hardware for tighter integration. Some enterprises, however, prefer to not have their phone and UC systems so tightly coupled to avoid being dependent on a single vendor. But others find having a single vendor for UC and all telephony components simplifies the maintenance and management of communications infrastructure.
Proving the value of Lync 2013 will take longer than the year and a half or so that it has been available. "I can't say that I've seen a lot of interest in Lync for enterprise voice," Costello says. "I've seen some interest in it."
Costello says IDC estimates that about 5% of enterprises worldwide use Lync as a PBX replacement. However, that figure is only an estimate, he points out, because Microsoft won't release such detailed statistics on Lync deployments.
Lync adoption appears to be strongest in North America, where a Nemertes survey of 200 small, medium and large companies showed 13% using Lync as a phone replacement.
"That's almost the equivalent of new companies that are adopting Avaya, for example, but it's still significantly less than those that are moving to Cisco," Lazar says. Cisco has 23% of the UC and collaboration market today.
But by next year, Microsoft and Cisco are expected to have equal market share in North America, followed by Avaya in second place, according to Nemertes Research.
The majority of companies using Lync today already have licenses for lots of Microsoft software, analysts say. Most of these customers are using Lync for instant messaging and Web conferencing from the desktop.
Cardinal Health, a $101 billion healthcare services company based in Dublin, Ohio, racks up 7 million minutes of Web conferencing on Lync each month.
"Lync has become almost impossible to live without as far as our day-to-day operations," says Ryan Ritter, manager of unified communications at Cardinal Health.
The company, which has 24,000 employees, has Cisco, Avaya, Nortel and Siemens PBX systems supporting conventional desk phones in 300 offices and warehouses in and outside the U.S. Over the next three years, the company plans to use Lync 2013 as a replacement for all its PBX systems, except those that route calls solely within a facility, Ritter says.
To get high-quality audio and Web conferencing with Lync today, Cardinal uses Acme Packet's session border controller (SBC) to connect Lync to Verizon Business' Session Initiation Protocol (SIP) trunking service. The IP PBX also connects to the SBC, providing interoperability between Lync, the IP PBX and the SIP trunks, as well as security and business-quality voice and video.
The company expects to expand its use of Lync from voice and messaging to video conferencing on a large screen in a meeting room. To do so, Cardinal will need to work with one of Microsoft's technology partners to supply the equipment and integration. Ritter and his team are testing products from multiple vendors, including interactive whiteboard vendor SMART Technologies and combined products from Polycom and Crestron Electronics, which makes audio/video control systems for homes and businesses.
Integration vital to Lync success
How well Lync does as a replacement for a traditional telephony system will depend as much on Microsoft partners as on the software maker's own product. That's because Lync requires an IP-based telephone system to route calls to and from the public switched telephone network (PSTN).
In June, business-consulting firm BlumShapiro, based in Boston, plans to test Lync as a replacement for its Mitel IP PBX, which serves 400 employees in five offices in Connecticut, Massachusetts and Rhode Island.
The test will require SIP trunking services from a provider such as AT&T or Earthlink to replace the firm's T1 and ISDN PRI lines, says Mark Schwartz, chief information officer at BlumShapiro. In addition, the company is planning to use an SBC from AudioCodes and a hardware load balancer from KEMP Technologies. The load balancer moves traffic to different servers if one suddenly goes offline.
The small group of employees in the test will use Lync as a phone system and a collaboration platform, Schwartz says. If the pilot works out, then BlumShapiro would need 12 to 18 months to roll out the system to everyone.
Systems integrator DynTek will help BlumShapiro in setting up the system, but once it's deployed, Schwartz and his team plan to handle most of the maintenance -- a departure from outsourcing the ongoing management of its Mitel system to another provider, Total Communications.
"We may have to, here and there, bring in somebody for some assistance. But as a general rule, we're going to be able to support Lync," Schwartz says. "The annual maintenance costs, management costs and frustration in dealing with a vendor will kind of all go away."
Lync won't be less expensive than sticking with Mitel and going with its competing product, Schwartz says. "I'd say it's a lot closer to equal, but we're going to get a lot more value, a lot more features."
As a general rule, Lync's total cost of operation tends to be about two times more than Cisco or Avaya, says Nemertes' Lazar. That's because Lync requires the integration of different platforms from multiple vendors.
Sticking with Avaya or Cisco for telephony and adding their UC and collaboration clients on top keeps everything simple by eliminating the need for integration and running separate platforms. The two companies' partner ecosystems are currently ahead of Microsoft's in this regard as well.
"The maturity levels of the [systems integrators] that are providing Lync services are still not quite there," Lazar says. "Because they're still a little on the new side, they're still defining processes, getting up to speed on training and support, and so on."
While the integration challenge "certainly gives them pause," enterprises that can hire Hewlett-Packard, AT&T or Verizon to handle the integration and then manage the hybrid Lync-telephony platform will find the cost of operations will be much lower, Lazar says.
BlumShapiro found that Lync 2013 had improvements "under the hood" that were pivotal to the firm considering it as a PBX replacement. The enhancements included tight integration with Windows Server 2012 and Microsoft's Hyper-V virtualization platform, enabling Schwartz to more easily add Lync servers as the number of employees grows and to route communications from one server to the other during outages or maintenance windows.
"With Server 2012 and Hyper-V, we can create a very stable, highly available and robust server infrastructure to be able to host an application like Lync that's pretty demanding," he says.
Dig Deeper on IP Telephony Systems