Share this item with your network: Building the infrastructure for the changing face of IT

iSTOCK/GETTY IMAGES
Get started
Bring yourself up to speed with our introductory content.
How WebRTC technology could turn enterprise video on its head
WebRTC technology promises video chat between browsers without plug-ins or installs. If video gets cheap and easy, will it overtake the enterprise?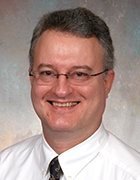 By
Web Real-Time Communications (WebRTC) -- a technology that enables video, talk and text through simple Web browsers -- is set to turn enterprise collaboration on its head.
The open source technology from Google, which is now a standard in development with the IETF, could lead to inexpensive and interoperable video in the business world, where large enterprises have been forced to invest hundreds of thousands of dollars in collaboration architecture, and where smaller companies couldn't even consider the technology due to price and complexity.
WebRTC will enable real-time video communications in browsers without requiring the downloads, plug-ins or installs that have slowed end-user adoption of proprietary video technologies. As a result, WebRTC has the ability reach the billion-plus existing Internet-connected mobile devices, in addition to every PC and Mac with an installed browser, says Rob Arnold, senior industry analyst at Frost & Sullivan.
The inner workings of WebRTC technology
The IETF intends to embed video communications, accompanying audio, and text- and file-sharing capabilities into Web browsers using WebRTC protocols and the JavaScript APIs that the World Wide Web Consortium (W3C) is developing.
The existing technology, Real-Time Communications (RTC), already offers browser-based clients for call control, present modifications and call handling to enable browser-based video communication, but the IETF is designing WebRTC to make video work without the plug-ins, downloads or installs that RTC relies on.
WebRTC requires specific new technologies to bypass software client installs and browser plug-ins. "JavaScript and HTML5 are the main programming mechanisms for developers building WebRTC apps," says Arnold. Developers will have to use JavaScript APIs and HTML5 programming to create video chat and video conferencing Web apps that work browser to browser. WebRTC also provides APIs so developers can optimize their browsers with the technology.
WebRTC supplies three APIs for developers: The first API, GetUserMedia, identifies and captures the end-user microphone and camera for use in video chat. The second API, PeerConnection, enables audio/video call setup. The third API, DataChannels, supports peer-to-peer (P2P) data-sharing between Web browsers.
Small business sees WebRTC benefits
WebRTC is free, compatible with multiple browsers and easy to use, so it is likely to bring video collaboration to even small companies.
"With WebRTC, there is no cost and no software to buy," says Joan Vandermate, vice president of marketing at videoconferencing provider Vidyo. Cross-browser compatibility will bypass the proprietary standards and clients that don't talk to each other. The fact that one proprietary client or standard won't work with another has put small businesses off from investing in video chat solutions, because the business would not be able to meet with all the people and businesses that they would like, he said.
With WebRTC, end users need only click a link or paste a URL into a browser and enter the meeting. "You won't have to download a client or plug-ins. There's no complicated sign-in procedure you have to learn," says Arnold.
This way, small businesses that don't have IT teams to get over the hurdles of more complex video clients will be able adopt WebRTC-based video chat. "Adoption rates have a lot to do with user confidence. People will get more use out of the technology because it helps to have a critical mass of people with access to the same application so that they can use it together," says Arnold.
WebRTC technology brings new collaboration to large enterprises
The idea that WebRTC allows partners and customers outside the firewall to join internal meetings also changes the role of video in the enterprise.
WebRTC's compatibility protocols, STUN, ICE, TURN and RTP-over-TCP, enable enterprises to use video chat even in a customer-support setting, allowing care representatives to demonstrate solutions to the customer using diagrams and illustrations through video, for example.
What's more, WebRTC eases the burden on IT staff. Previously, video conferencing was a scheduled event that required lead time to book a conference room and prepare equipment. With WebRTC, business users can launch impromptu video chats without scheduling. Plus WebRTC brings all of the plusses of enterprise video -- multi-tasking and collaboration, less travel for in-person meetings -- without the costly infrastructure and human resources investment.
What about legacy video systems?
WebRTC is not likely to be a loss for large enterprises that already own costly video systems and infrastructure.
"For the large enterprise that has already deployed video, WebRTC brings the cost of new software clients to zero," says Vandermate. WebRTC enhances legacy video-conferencing rooms and systems by adding value to these existing investments.
Now the enterprise can expand its ecosystem of endpoints and reach more users more cost-effectively. "Simply because you're in a boardroom using an immersive or room-based conferencing system doesn't mean there isn't still value in connecting a remote employee to your meeting using a WebRTC client," says Arnold. "The interoperability piece is big as a way to supplement existing investments."
WebRTC technology: The fight to dominate a new standard
The immediate challenge for the IETF WebRTC project is to agree on the next WebRTC video codec to follow the current codec, Google's VP8. The IETF rtcweb working group is not presently debating audio codecs or how text- and file-sharing will work with WebRTC.
Obstacles to interoperability include the fact that the current WebRTC video codec VP8 requires a gateway to talk to the H.264 video codec. This is the same issue that WebRTC's VP8 has with legacy video clients in general: It doesn't speak their language (i.e., H.264).
"Cisco has been putting forth its H.264 advanced video codec that offers high-quality video at low bit rates as a replacement for VP8," says Arnold. But while today's video hardware uses H.264 more commonly, the codec has not been able to compete with Google's open-source VP8 due in part to H.264 licensing fees.
Cisco is now open-sourcing H.264 to strengthen the position that the IETF should select that codec as the common format for the WebRTC protocol. In the meantime, Google and Vidyo are developing the VP9 video codec, which is the next version of Google's VP8 codec that the IETF currently favors over H.264. Google and Vidyo intend VP9 to run at half the bit rate of VP8 while improving video quality beyond that of VP8 and H.264. "Vidyo's royalty-free Scalable Video Coding extension for VP9 will improve the codec's video quality, moving it beyond that of its competitors," says Vandermate.
While Mozilla has stood with Google, enabling VP8 compatibility with its Firefox browser, the browser developer now says it would enable compatibility with H.264 as well, given the open sourcing of that codec. Browsers currently compatible with WebRTC include Opera, Chrome (versions 23 and later) and Firefox (versions 22 and later). Other interested organizations include the W3C, Ericsson and innumerable real-time communications vendors.
Then you have companies like Microsoft and Apple. WebRTC could threaten Microsoft's Skype application and service. So Microsoft has submitted an alternate approach to WebRTC, its CU-RTC-Web (Customizable, Ubiquitous Real-Time Communication) to the W3C. "Microsoft's motivations are multifold. Protecting Skype is certainly one of them," says Arnold.
"I have a feeling that at some point Apple will simply implement WebRTC in its Safari browser. They are not implementing it right now because they don't have this update cycle as Google Chrome and Firefox do where they are updating their browsers all the time on the fly. They have these major versions like Safari 6, 7, 8, and they would like to be sure the standard (WebRTC 1.0) is stable," explains Alexey Aylarov, WebRTC board member and CEO of online voice provider Zingaya, Inc.
The WebRTC waiting game
WebRTC is on the horizon, but it won't be fully standardized and turned into product in time for immediate investment.
The IETF could ratify the WebRTC protocol and standard in two years, according to Arnold. Once that happens, developers will create increasingly mature Web apps for video chat and conferencing as demand for the technology grows. Once these apps emerge and are tested, it is very likely the enterprise will turn to WebRTC in larger numbers, even if that means to supplement existing video infrastructure.
About the author:
David Geer writes about security and enterprise technology for international trade and business publications.
Dig Deeper on Business Video Conferencing and Telepresence Technology