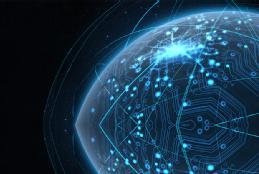 BACKGROUND IMAGE: allanswart/iStock
Buyer's Handbook:
Should your unified communications strategy include UCaaS?
Article 2 of 2
Evaluate
Weigh the pros and cons of technologies, products and projects you are considering.
Evaluating UCaaS providers: How to choose the right one
The unified communications-as-a-service market is diverse and growing. Learn how to analyze UCaaS offerings and select a provider that aligns with your present and future needs.
Shifting your enterprise unified communications environment to the cloud now seems like a matter of when and not if. UC as a service, a cloud-based offering for delivering unified communications, has some advantages over on-premises options. UCaaS offers faster turn-up times, easier access to emerging collaboration capabilities and the ability for customers to shift internal IT staff into more strategic roles. As a result, according to Nemertes Research 2017 data, nearly half of organizations have adopted, or to adopt, cloud-based services for their UC needs. But not all cloud services are created equal, which makes differentiating among UCaaS providers an essential task for networking pros. To save time, money and labor, organizations should spend time upfront to understand different types of services and their benefits and drawbacks.
This buyers' handbook helps you understand the fundamentals of UCaaS and the different options in the UC-as-a-service market. It provides tips for picking the right product and advice on how to move forward in your evaluation and implementation.
UCaaS explained
UCaaS offers unified communications -- such as telephony; instant messaging; team collaboration applications; and audio, video and web conferencing -- as a cloud service delivered from a service provider's infrastructure. Aside from endpoints -- such as phones, video conferencing systems and headsets -- customers typically have little or no on-premises applications or hardware. Customers pay a fixed, per-person license fee, typically on a monthly or annual basis, with costs based on the number of licenses purchased.
How UCaaS works
UCaaS offerings consist of several components:
Application servers are run by UCaaS providers in their own data centers; hosted in third-party data centers; or hosted in public cloud services from companies like Amazon, Google and Microsoft. Application servers provide telephony; instant messaging; unified messaging; team chat; conferencing; and, in some cases, contact-center services.
Software clients are either downloaded onto users' devices, like a computer or smartphone, or accessed via a web browser using WebRTC or a plug-in.
Endpoints include phones, video conferencing systems and digital whiteboards that are bundled into the cost of the license or purchased separately by the customer.
Customers connect to their UCaaS provider either over the public internet or by directly connecting their WANs to the provider's data centers. The former is the less expensive option, but performance depends on the quality of available internet services. Direct cloud connect (DCC) offers more predictable performance but with added cost.
Features to look for
UCaaS providers typically build their platforms in one of two ways:
Hosted. These products are custom-built for a customer's needs, which offers great advantages for most buyers. Often, customers can transition existing on-premises platforms directly to the cloud with no change in end-user devices or applications.
Pure cloud or multi-tenant. Multi-tenant offerings use a single instance of software to provide communications services to multiple customers. Customer data is isolated into virtual software instances, but all customers typically receive the same feature set. Pure-cloud UCaaS is either based on a provider using a third-party software platform from a vendor, like BroadSoft, FreeSwitch or Metaswitch, or on a vendor's own developed UCaaS platform.
Shifting your enterprise unified communications environment to the cloud now seems like a matter of when and not if.
The decision as to which platform to choose typically hinges on enterprise need for customization and views on cloud security. Hosted offerings provide the greatest opportunity for customization and integration with existing enterprise security and management services. But hosted offerings are typically more expensive to procure in terms of monthly costs and startup costs.
Pure-cloud products offer less customization and may require a bigger change to the end-user environment. Generally, though, pure cloud is cheaper and provides faster access to new features, especially when the pure-cloud service is based on a microservices application architecture UCaaS providers control. This type of architecture allows providers to deliver updates quickly and respond to feature requests.
Organizations evaluating a move to UCaaS should ask themselves the following questions:
Will I save money? Not all organizations find UCaaS cheaper than on-premises products, especially those who have fully depreciated on-premises platforms. To make an informed decision, organizations should carefully develop a business case that shows before-and-after cost scenarios.
What are the advantages? UCaaS buying decisions are increasingly driven by a desire to improve agility by shifting UC application provisioning and management to the cloud. This enables faster access to emerging collaboration capabilities and allows IT to focus less on system administration and more on working with lines of business to ensure workers use the new capabilities to improve business processes.

As part of your evaluation of UCaaS, consider the value of accessing new features today and speeding up the rollout of emerging collaboration tools, such as team collaboration, AI, voice assistance and augmented reality. Consider, too, the value of packaged and custom integrations of UC features and business applications to your organization.

Which platform? Hosted services tend to appeal to large organizations with complex needs that also require their data to run on separate applications from other customer data. Pure-cloud approaches are often more attractive to smaller organizations with less strict data management needs that place premium value on minimizing costs and obtaining access to the latest and greatest features.
How to connect? Small organizations with good internet connections may find existing internet services are sufficient for acceptable UC quality. Larger organizations with a few centralized internet access points may need to invest in DCC to ensure high-quality user experiences.
What are my security requirements? Some organizations, especially those in heavily regulated industries, may not have the option to use UCaaS. Other organizations may find UCaaS providers can ensure better application security than what the organizations can provide on premises.

Carefully evaluate UCaaS providers and their security architectures and certifications. If you are operating in Europe, be sure to understand your UCaaS provider's ability to support General Data Protection Regulation coming into effect in 2018.
The bottom line
UCaaS offers the opportunity to reduce costs, improve agility and speed up access to rapidly emerging collaboration capabilities. A successful evaluation and implementation requires building a solid business case. Then, align your needs with available UC-as-a-service market options to pick the right platform and connectivity approach.
Some UCaaS providers and their products include: 8x8 Virtual Office, AT&T Collaborate, Fuze, Google Hangouts, Microsoft Teams, Mitel MiCloud, RingCentral Office, Verizon Unified Communications and Collaboration as a Service and West VoiceMaxx CE.
Dig Deeper on Unified Communications Architecture and Service Models