Share this item with your network: Building the infrastructure for the changing face of IT

Kurhan - Fotolia
Manage
Learn to apply best practices and optimize your operations.
A new take on video conferencing in healthcare
In this Q&A, an engineer at the Ryan Seacrest Foundation describes how his organization is using Polycom video conferencing in pediatric hospitals to improve the quality of life for young patients receiving care there.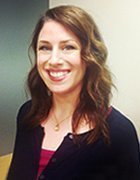 By
In this edition of "The Subnet," we chat with Brian Clark, director of engineering at the Ryan Seacrest Foundation, a nonprofit started by the eponymous entertainment personality. The foundation has built and operates broadcast studios in seven pediatric hospitals across the United States, enabling young patients to watch and participate in live, closed-circuit television and radio broadcasts.
Clark shares how the Seacrest Foundation's recent deployment of Polycom's HDX 8000 Series codecs in conjunction with the vendor's RealPresence CloudAXIS service are helping further the foundation's mission to improve the quality of life for children and teens at its partner hospitals. The studios broadcast kid-friendly programming and celebrity interviews, providing patients the opportunity to see live performances by and meet stars like Britney Spears, Justin Bieber and perhaps the biggest superstars of all, Sesame Street's Elmo and Cookie Monster.
How are you using video conferencing in the studios?
Brian Clark: My goal and Ryan's goal, when we first conceived of the foundation, was not just have each site be an island. The goal was to have collaboration between the sites.
I've used Polycom products for a long time. I knew of their voice work and some of their video work, but I did a little more research and saw how far advanced their products had come. Many years ago, you had to have multiple ISDN lines, but with IP technology, the connectivity is broader and you can do a lot more. I was trying to find a way to use their product instead of it being like a one-to-one [session], maybe a one-to-many. We can also do one-to-one events, but the goal was to kind of make it a broadcast.
When we had the Colorado [studio] opening just recently, it was great because there was an added bonus in that Ryan's producer could get a film before it was released to the public, so we were able to actually get that film, "Earth to Echo," and have it feed multiple locations through the [video conferencing] system. That was our first test in doing a [multicast] with one piece of content to multiple sites.
Prior to this, would a broadcast be available only within the hospital where it was being recorded?
Clark: Right. It was all local. We started out where it was [using] the cable system. We worked with each hospital to designate a channel, and then we set up a modulator system where we can feed audio/video within the location. It comes up on a channel in the rooms, so kids that can come down [to the studio] can actually run the radio station and the [TV] cameras and everything. They can take requests from kids in rooms, so for the ones who are room-bound, it allows them the ability to participate too. Some kids just physically aren't strong enough, or they're very tethered to medicine, oxygen and so forth.
One thing Ryan discovered through speaking to many doctors is that a lot of the kids who are occupied with something instead of being just stuck in their rooms are not requesting pain medication. Their mind is off of the pain, so they don't notice it, and it keeps them from taking [pain] medicine that normally they'd be taking.
Do you plan to use the system for two-way communication like interviews?
Clark: We will be. Right now, we're testing [the system] with one to two sites, where one will be essentially the main location. The way the foundation works is we're getting guests to come around to different locations. Unfortunately, we can't have a guest at every site every week, so the idea was to share a guest.
So, say Atlanta had a guest. They can share that guest with all the other sites. Initially, we're starting out in baby steps, where the site can just view it and hear everything. But in the future, the goal is also to have them be able to ask questions of the guests too. It's kind of a tough situation, because you don't want to take away from the kids at the local hospital -- their ability to be able to ask questions.
A lot of times, the guests will not only just do an interview, they'll perform their hits or songs from their latest album. And that's what makes the system really great. It really makes it interactive at that point.
How are you ensuring the network can support this?
Clark: Each site is unique. Most of the locations have fairly robust networks. Some are in the midst of upgrading. As technology has changed, they've been waiting until the next wave, and then they upgraded. Most of the sites have Gigabit [Ethernet] and really robust high-speed networks, but that's really not the difficulty that we've encountered.
Because you're working with children, networks are locked down tighter than they would be normally in an office environment. Because of that, [only the ports] we know we need are opened up. There's a lot of NAT-ing [network address translation] involved, and so forth, just to make sure that the system is secure but that we can still [access] the connections we need.
Do you see more overlap between broadcast engineering and IT these days?
Clark: I do. I've seen the progression probably over the last 10 years or more, and that's why I've been trying to keep up myself. In fact, when personal computers first came out, I wanted to learn everything I could. I went to a computer show and bought all the parts and built my own first computer. I feel it's important for a lot of [broadcast] engineers to be versed in the IT world as well, because that's where things are going. Everything is essentially shifting to an IP- or cloud-based solution.
On a personal note, how did you get into the engineering side of the entertainment industry?
Clark: My father was an announcer, and he was also an engineer. I was very proud of him, but I really didn't initially have a lot of interest [in his field]. When I was 5 years old, I used to help him on projects. I would know what tool he needed before he needed it.
I wanted to become an animator for Disney many years ago. Also, I wanted to work in the audio animatronics division at Disney. But I wasn't really interested in broadcast until I went to college. When I was registering for college, the college misplaced many students' records for about five hours. In that timeframe, all the classes that I wanted were full, and I wasn't going to just sit around for a semester doing nothing.
There was an opportunity at a [radio] station here in Los Angeles known as KIIS-FM. I was only going to be there two weeks, essentially just picking up supplies for building their brand-new facility. Within a week, I was kind of bored, and one of the engineers saw me going in one of the rooms, and I started building the room. And he said, "Brian, how do you know how to do that?"
I ended up -- I guess from being around my father and being exposed to that my whole life -- sucked in at that point. I was hooked. And if it weren't for [that college's] computers, I don't think I'd be in this business. I'm thankful they failed.
OK, now for a tough question: If you could only eat three kinds of food for a year, what would you choose?
Clark: I love fruit, so any melon of any kind. I would definitely choose a protein, and I love chicken. And I've gotten rid of soda, so water would be the next choice. It may sound boring, but I've simplified my diet the last maybe five years or so.
Impressive. My immediate choices would've been pizza, sushi and French fries.
Clark: I love all of that, but since I've been working with Ryan for so many years, he's really gotten me looking at health more. I've cut out all sugary foods as much as possible. I got rid of soda. That was hard, but now when I taste it, it's bitter because I've been away from it for so long.
Dig Deeper on Business Video Conferencing and Telepresence Technology