Get started
Bring yourself up to speed with our introductory content.
Guide to Unified Communications as a Service: Making sense of it all
This guide to Unified Communications as a Service offers insights on the benefits of cloud-based UC, the development of cloud UC services, ways to deploy a successful UCaaS strategy and more.
Introduction
Telecommunications services aren't the only outsourced items to which enterprises subscribe. Today's hosted services now include video conferencing, collaboration tools, email, file sharing, instant messaging and more -- all of which can be categorized as UCaaS.
This Unified Communications as a Service guide can help you understand what makes cloud UC different from the phone company contracts of yore. Learn the cost benefits and calculations involved in hosted UC services, and determine which cloud UC services you should consider for your enterprise.
1

DEFINING UCAAS

-
Defining Unified Communications as a Service
It is not uncommon for buzzwords to surface and lose their concrete meaning. "Cloud UC" and "Unified Communications as a Service" are two such terms whose meaning is fuzzy, thanks to vendors attempting to make their current products look like UCaaS. In this section of our guide, we help shed some light on the true meaning of these terms.
2

HOW UCAAS EVOLVED

-
The evolution of Unified Communications as a Service
Just like any technology, cloud UC has evolved over time, and so has the market demand for it. In this section of our guide, we take a look at the technology behind cloud UC and examine its market and business impact.

Download this free guide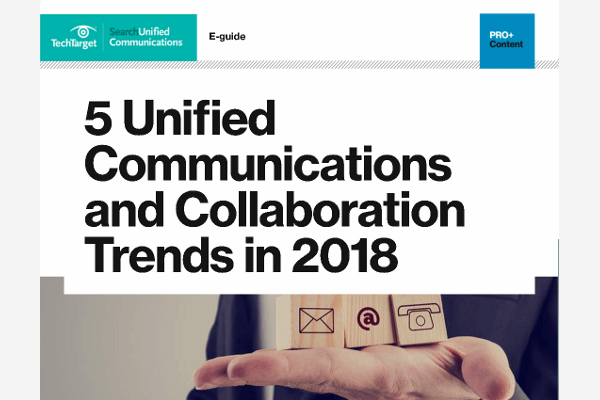 Instant Download: Top 5 UC & Collaboration Trends
What does the future of UCC have in store for enterprises? In this e-guide, Jon Arnold from J Arnold & Associates looks back at the history of UCC Technologies. Then, Nemertes Research VP and Service Director Irwin Lazar reveals 5 must-know UCC trends.
3

CLOUD VS. ON-PREM UC

-
Unified Communications as a Service vs. on-premises UC solutions
Businesses have deployed UC solutions on-premises for years. With the advent of cloud computing, enterprises are reconsidering where to host their UC applications. Are you considering ditching your on-premises ways for the world of hosted UC? This section of our guide, containing a comparison chart and advice from some of our most trusted UC experts, can help you decide whether you are ready to make the plunge.
4

BUYING DECISIONS

-
Selecting your cloud UC service
When it comes to Unified Communications as a Service, enterprises have a lot of choices to make. Is it best to embrace a hosted or a multi-tenant service model? Are all apps suitable for the cloud, or just some? And there's also the ultimate question of whether or not it even makes sense to include the cloud in the typical UC program. This section can help you answer all these questions so you can start planning your cloud UC strategy.
5

ADVICE

-
Ask your Unified Communications as a Service questions
Still have more UCaaS questions? You can send our cloud UC experts a question to answer by emailing editor@searchunifiedcommunications.com or by clicking on the expert bios below.
President

SearchUnifiedCommunications

President

SearchUnifiedCommunications

Founder and Principal Analyst

SearchUnifiedCommunications