Definition
UCaaS (Unified Communications as a Service)
Unified communications as a service (UCaaS) is a cloud delivery model that offers a variety of communication and collaboration applications and services.
Content Continues Below

Download this free guide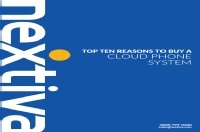 Top 10 Reasons to Buy a Cloud Phone System
As cloud computing strategies continue to evolve, Internet telephony is quickly becoming the preferred choice for business communication systems. If your organization is unsure about making the transition, here are the top 10 reasons why a cloud phone system could be the right move.
UCaaS features include enterprise messaging, presence technology, online meetings, team collaboration, telephony and video conferencing. UCaaS is known for providing flexibility and scalability for core business tasks. Many UCaaS vendors also offer contact-center capabilities, including auto-attendant, interactive voice response, call routing and customer relationship management integrations.
UCaaS vendors are increasingly adding communications platform as a service (CPaaS) capabilities and application programming interfaces (APIs) to their cloud platforms. Customers can use CPaaS capabilities and APIs to embed cloud-based communication features into their business applications and workflows.
UCaaS vendors range from providers that sell directly to organizations, such as RingCentral, 8x8 Inc. and Microsoft, to third-party cloud service providers, such as Verizon, AT&T and BT.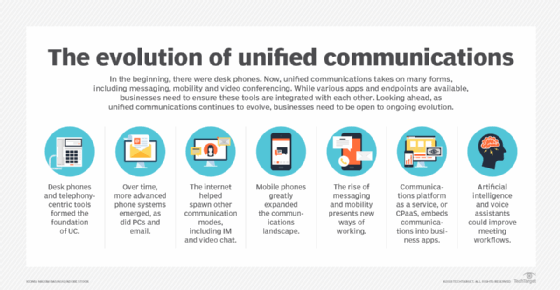 Types of UCaaS architectures
UCaaS offers two primary architectures: single-tenancy and Multi-tenancy.
In a single-tenancy approach, the customer receives a customized software platform that can integrate with on-premises applications. Single-tenancy, also known as multi-instance, is considered more secure and reliable, since customer data is kept separate from other customers. Additionally, customer data will not be affected if another customer's software instance goes down. However, single-tenancy tends to be more expensive, as upgrade costs are often placed on the customer.
Multi-tenancy customers share a single software platform. Multi-tenancy is viewed as more cost-effective, with more support and redundancy. The software instance is hosted in the UCaaS provider's data center, and the provider pushes out software upgrades. However, multi-tenancy is less customizable and flexible than a single-tenancy deployment.
Enterprises can also adopt a hybrid approach, keeping a portion of their unified communications (UC) on premises and other applications in the cloud. Enterprises may take a hybrid approach to UCaaS to keep certain applications on premises for security or management reasons. Enterprises may also opt for hybrid deployments to allow their PBX or other on-premises systems to reach end-of-life before making a migration to the cloud.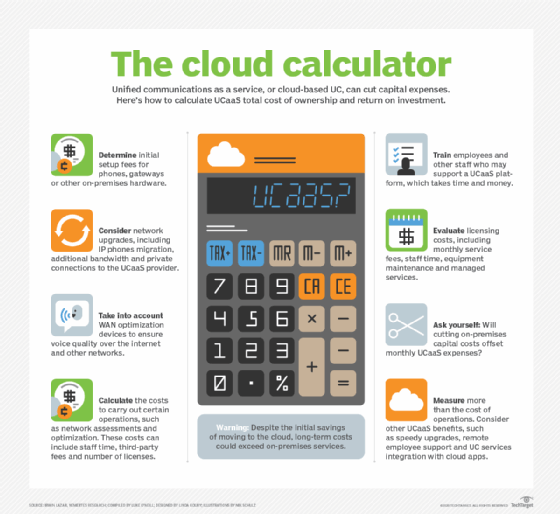 Why use UCaaS
Many companies, primarily small businesses, use UCaaS to avoid the capital and operational expenses associated with deploying a UC service on their own.
Small businesses were the early adopters of UCaaS technologies, as they often lack the staff and resources to maintain and support on-premises UC. Large enterprises are beginning to deploy UCaaS to streamline their UC services and support multiple or global locations.
UCaaS offers greater scalability and flexibility for organizations that need to quickly add and remove users, such as seasonal employees, without major infrastructure changes. Cloud-based enterprise communications also offer a more consistent user experience for remote and mobile workers, as access to UCaaS features is consistent regardless of location.
Organizations can also deploy UCaaS technologies for disaster recovery. Cloud-based systems, for instance, have built-in business continuity. Customers don't need to buy and maintain multiple PBXes and UC platforms in a separate location.
This was last updated in
October 2017
Continue Reading About UCaaS (Unified Communications as a Service)
Dig Deeper on Unified Communications Architecture and Service Models