News
Stay informed about the latest enterprise technology news and product updates.
The life of the webcam is up to the enterprise
Until built-in webcameras become higher quality or enterprises decide they care less about high video resolution, the life of the USB webcam market may be left to the health of enterprises.
"It's no secret the USB webcam business is suffering due to the growth of embedded webcams. Consumers particularly are not concerned with high definition videoconferencing. … Good enough quality is fine when you are talking to friends and family," Forrester Analyst Phil Karcher said.
Karcher believes that consumers will pick up on high definition (HD) videoconferencing slower than enterprises: "While desktop videoconferencing is becoming more popular in both the consumer and business markets, business buyers have a stronger appetite for high-quality audio and video."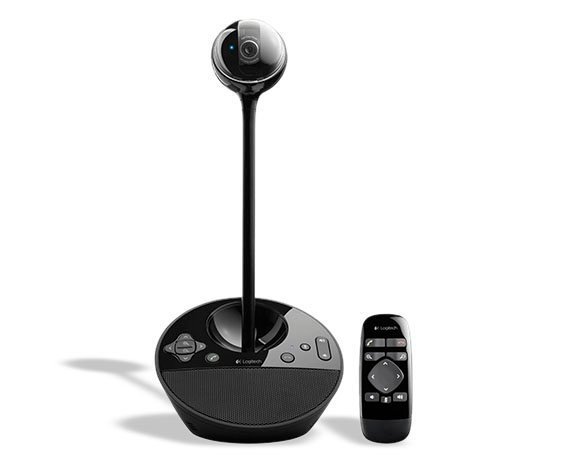 Due to this "good enough quality" attitude from consumers, some major players have exited from the webcam business, like Cisco. At the same time, consumer-oriented webcam vendors are targeting enterprises, like Logitech. The vendor recently evolved it's classic desktop webcam into a small-group camera [shown left]. By pushing the roundtable BCC950 ConferenceCam, Logitech hopes to fill a niche for businesses craving video conferencing systems at palatable prices (compare a $249.99 conference cam to a $5,000 room-based video solution).
Karcher says that Logitech isn't the only consumeristic vendor pushing into the enterprise market. Both Google and Skype offer free and professional video conferencing products and services for organizations to experiment with.
" The consumerization of IT is accelerating this trend. Its also more viable with the cloud allowing small start ups to scale up their operations by experimenting in the consumer markets before introducing more hardened enterprise offerings."
Time will tell whether this enterprise experimentation will be enough to keep USB webcam vendors afloat.