News
Stay informed about the latest enterprise technology news and product updates.
Polycom CTO Jeff Rodman: Single-vendor UC strategy is a myth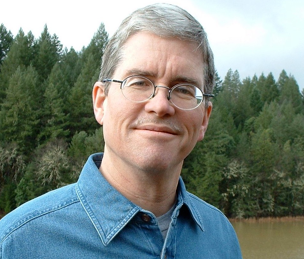 In response to last week's story about some industry changes and deciding between a single-vendor vs. multi-vendor UC strategy, Polycom CTO and co-founder Jeff Rodman (pictured left) dropped me a line with some reflections on the subject and where it fits into the push for more interoperability among UC vendors.
In addition to his perch at Polycom, Jeff is also secretary and co-founder of the Unified Communications Interoperability Forum (UCIF), an industry group for UC vendors dedicated to promoting better interoperability among their products. The UCIF went public in May with 17 members but has steadily grown to about 25, most recently announcing today the addition of Glowpoint, a telepresence and video conferencing managed services provider.
Jeff was gracious enough to allow me to post his comments on the blog. He's also blogged some more about it here and also recently shared some great insight into the industry (and his musical talents) in this Q&A with independent UC consultant Dave Michels.
Polycom has been been a strong proponent of open standards and multi-vendor compatibility for a very long time (dating back to our founders' roots in PictureTel, 1984, when we were instrumental in creating the first open standards for modern videoconferencing). Earlier this year, we recognized a growing issue with the expansion of UC, and with other industry leaders we initiated a collaboration to create UCIF, the Unified Communications Interoperability Forum (www.ucif.org), to ensure that UC will work smoothly across vendors, platforms, networks, and tooltypes.

At this point, UCIF has passed a quarter-hundred members including Microsoft, Logitech/Lifesize, HP, Vidyo, Siemens and Juniper, and is focused on ensuring that UC tools work together. It's a different strategy than creating new standards, there are plenty of those. What's needed is consensus on how to use those standards, and a certification program so that buyers can be confident these things will work together without ripping out their existing investments, while vendors are confident that they don't need to re-test every new release against every UC tool, release, and sibling.

One of the root issues with single-vendor approaches is that at the end of the day (or at the beginning of it?), there's no single vendor that has all the answers. Every user has different needs; they need different combinations of tools, and they use these tools in different ways. There's not a UC vendor out there who has every possible UC tool and lets it be used in every possible way – it sounds kind of silly to even propose this, yet that's exactly what a single-vendor strategy is trying to achieve. I think Microsoft's participation in UCIF really underscores this – with their extraordinary breadth and penetration, if even Microsoft thinks that UC interoperability with other vendors is crucial, then the chances that more market-specialized companies can successfully run a single-vendor play are negligible. Interop is really crucial for everyone, the big and the less big.

That continues to be Polycom's view. We don't try to have full UC suites, we just have the best tools for live human interaction at a distance. It's by facilitating the incorporation of Polycom's transparent communication into all kinds of UC solutions that we bring the best value to users, and the most positive impact on the industry. We pride ourselves in interoperability within the industry, including with our competitors, and are proud to continue our work in UC interoperability through our leadership in UCIF (in which, in full disclosure, I sit on the Board).