News
Stay informed about the latest enterprise technology news and product updates.
Agito takes a stab at killing expensive international roaming rates for iPhone, BlackBerry
Agito Networks is mostly known for its dual-mode fixed-mobile convergence solutions, helping enterprise get their mobile phones off the cellular network and tied into a corporate PBX via Wi-Fi networks.
This week Agito came out with something slightly new that is targeted at a very specific, yet pricey problem faced by many companies which do international business.
Many corporate telecom and mobility managers today probably support executives who travel internationally and need to buy a temporary international roaming plan for their smartphones while on the road. These short-term voice roaming minutes are pricey. We're talking more than $1 per minute in many cases. If you have a lot of guys on the road, this can get out of hand fast.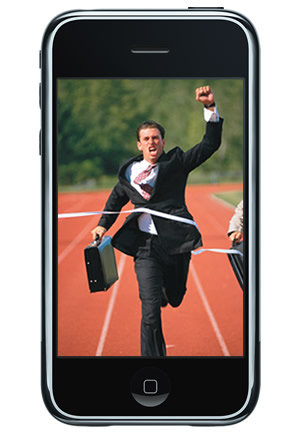 This week Agito announced Agito Global Enterprise, a feature in the 4.0 release of its RoamAnywhere routers and clients. This feature will automatically handover voice calls from an international cellular voice network and convert it into a VoIP call over a 3G data connection. Since most short-term international roaming plans offer relatively lower flat fees in the range of $20 or $30 for a unlimited data, this could be a huge savings for mobile employees who are traveling overseas. A $20 flat fee is a bargain compared to the $300-$400 a worker might rack up in talk time with a typical arrangement.
Late last month Pejman Roshan, founder and chief marketing officer for Agito, visited my office and gave me a demo of the cellular to VoIP handover on both a BlackBerry 9700 and an iPhone, both of which Agito also now supports as of this week. The voice quality was on par with what you might expect from either device, although there was a probably a half-second of latency in the call. Roshan attributed this to the fact that we were using a custom built demo version. The production version won't be available until next month.
Image from Technodorm.com