Meet the Editors
SearchUnifiedCommunications has a team of dedicated editors who bring you the best information about unified communications on the Web. Our staff keeps in constant contact with users and top technical experts to bring you a stream of fresh, original content and technical advice. Here's a look at who's behind the site: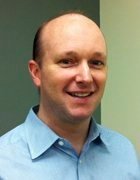 Luke O'Neill Executive Editor [email protected]
Luke O'Neill is executive editor of the Networking Media Group, overseeing SearchNetworking and SearchUnifiedCommunications. He edits and writes articles on various networking topics, including network management, wireless technologies and software-defined WAN. He is the former senior site editor of SearchUnifiedCommunications. Before joining TechTarget in February 2015, Luke earned a master's degree in print and multimedia journalism from Emerson College.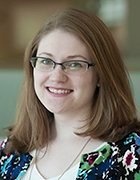 Katherine Finnell Site Editor [email protected]
Katherine is site editor in the Networking Media Group, working on SearchUnifiedCommunications. Before joining TechTarget in September 2013, she worked as a freelance correspondent for The Boston Globe's Globe South section. She holds a bachelor's degree in mediated communication from Stonehill College and a master's degree in print and multimedia journalism from Emerson College.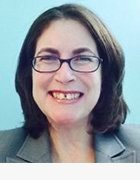 Sandra Gittlen Editor at Large [email protected]
Sandra Gittlen is editor at large for TechTarget's Networking and Security Media Group. She joined TechTarget in 2019 to write on a wide range of networking and security topics. Sandra has written about enterprise technologies and IT overall for nearly 25 years. For 15 years, she was a freelancer with a client portfolio that ranged from industry publications to companies targeting IT buyers. Prior to freelancing, Sandra was an editor and reporter at IDG's Network World. She is a graduate of the University of Wisconsin-Madison.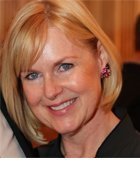 Brenda Horrigan Managing Editor [email protected]
Brenda L. Horrigan, Ph.D., is a managing editor for the Business Initiatives Editorial group, working with the Security and Networking Media Group at TechTarget. An expert writer, researcher and editor, she has more than 20 years of experience in publishing, with seven years focused on the IT market, and a background in international affairs as well. She produces a variety of e-publications for an audience of IT professionals, manages outreach with IT publishers across the U.S. and works closely with both in-house editorial staff and industry experts.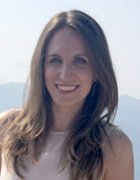 Alicia Landsberg Managing Editor [email protected]
Alicia Landsberg is the managing editor for the Networking and Security Media Group. Prior, she served as a senior editor producing product content for areas in Data Center Virtualization, Cloud DevOps and Health IT. Alicia worked in educational publishing at Pearson and Cengage Learning before joining TechTarget in 2016. She has also reported and written for several print and online publications throughout her career.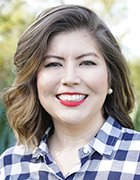 Alissa Irei Senior Writer [email protected]
Alissa Irei is a senior writer in the Networking and Security Media Group, contributing to SearchNetworking, SearchSecurity and SearchUnifiedCommunications. In previous roles at TechTarget, she was features and e-zine editor for Network Evolution and site editor of SearchSDN. Alissa graduated from the Medill School of Journalism at Northwestern University with a master's degree in journalism, going on to work as a videographer, producer, video editor and on-air journalist for ABC and NBC news outlets in Montana and South Carolina. She later served as a lead editor at a Boston-based content marketing firm and as the editorial and creative services director at a small liberal arts college. Her work as a multimedia reporter has also appeared in the Phoenix New Times, AOL's Politics Daily and the Military Times.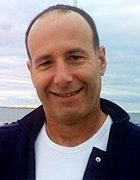 Antone Gonsalves News Director [email protected]
Antone Gonsalves is the news director for the Networking Media Group. He has deep and wide experience in tech journalism. Since the mid-1990s, he has worked for UBM's InformationWeek, TechWeb and Computer Reseller News. He has also written for Ziff Davis' PC Week, IDG's CSOonline and IBTMedia's CruxialCIO, and rounded all of that out by covering startups for Bloomberg News. He started his journalism career at United Press International, working as a reporter and editor in California, Texas, Kansas and Florida.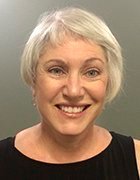 Kate Gerwig Editorial Director [email protected]
As editorial director of TechTarget's Networking and Security Media Group, Kate works closely with the editorial staff to develop relevant content for enterprise networking and communications service provider audiences, including hardware and software network technologies and trends, wireless networking, data center and branch office network architecture, and cloud networking. Before joining TechTarget in 2007, Kate covered telecommunications and the internet for more than 15 years for a variety of magazines, websites and wire services. She was also the executive editor of Tele.com magazine, principal analyst of enterprise network services at Current Analysis Inc., and a senior editor at CMP custom publishing, where she worked with a wide variety of technology clients targeting enterprise customers. She received her Master's in Journalism from the University of Missouri.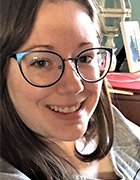 Lindsay Chase Associate Director
Lindsay Chase works as the associate director of Central Editorial Production at TechTarget. She has been with TechTarget since graduating college in 2011. In her current role, Lindsay manages a team of production editors who copy edit and publish articles online for the editorial department. She also tackles troubleshooting the content management and help desk systems and coordinates trainings for new editorial hires.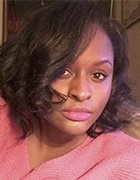 Shammara Humphrey Senior Production Editor
Shammara Humphrey is a senior production editor for TechTarget's Central Editorial team. She copy edits and publishes news and non-news content for all media groups. After graduating from Vassar College, she began a career in magazine publishing at ESSENCE Magazine in New York City. Since then, she has written and edited for various publications and websites, including Pearson Education, George P. Johnson, Rue La La, WebMD, NBC Universal's Bravotv.com and The Poughkeepsie Journal.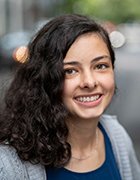 Jessica Primavera News Production Editor
Jessica Primavera is a news production editor on the Central Editorial team. She edits and publishes content for a variety of TechTarget sites. She graduated from UMass Amherst in 2019 with a B.A. in linguistics and a minor in psychology. She has worked as an editor for the Massachusetts Daily Collegian and as an editorial intern and freelance writer for the Brockton Enterprise.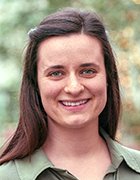 Moriah Sargent Associate Director
Moriah is the associate director for Central Editorial Production. She previously was senior managing editor of e-products for the Central group, associate managing editor of e-products for TechTarget's Business Applications sites and a contributing reporter for the Security group. Moriah has also worked at the New England Newspaper & Press Association, where she wrote stories about developments in the newspaper industry and covered the organization's annual convention. She graduated from Northeastern University with a B.A. in journalism.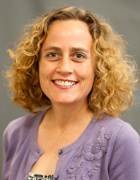 Anne Steciw Senior Multimedia Producer
Anne Steciw is the Senior Multimedia Producer on the Central Editorial team at TechTarget. She helps to manage content production for TechTarget sites. Prior to joining TechTarget, she worked for a social media software vendor, where she helped implement online communities and wrote documentation for clients and end users. Anne has also worked as a web producer and writing instructor.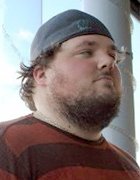 Hayes Taylor Production Editor
Hayes Taylor is a production editor on the Central Editorial team. He copyedits and oversees webpage production for a wide array of TechTarget sites. He holds a Bachelor of Arts degree in English, with a minor in history, from Hendrix College, as well as a Master of Arts degree in publishing from Emerson College.