Manage
Learn to apply best practices and optimize your operations.
Presence and the anywhere office in a UC strategy
With virtual workplaces and anywhere offices becoming more common, presence has become increasingly important as part of a unified communications (UC) strategy. Find out how presence benefits the distributed workplace, including teleworkers, road warriors and more.
You've probably noticed it, but we live in an increasingly virtual world. Over 90% of organizations today consider...
Continue Reading This Article
Enjoy this article as well as all of our content, including E-Guides, news, tips and more.
themselves "virtual workplaces" -- meaning that they deploy tools and technologies to enable employees to collaborate across distributed geographies.
Presence in the anywhere office
If you're in Dallas, your manager is in Denver, and your teammates are in Detroit, you're a virtual worker, and this has become increasingly common. In fact, we're reaching the point where it makes sense to refer to the "anywhere office" -- employees are increasingly able to work from anywhere, even outside the confines of traditional offices. Nemertes recognizes seven distinct categories of anywhere office workers.
These include:
Teleworkers (those that work from home either part time or full time).
Small offices (those with fewer than 10 employees).
Branch offices (roughly 10 to 50 employees).
New office launches (offices that have been opened in remote geographies in advance of the availability of traditional voice and data services).
Road warriors (employees who work largely from hotels and other public sites).
Customer site workers (employees such as consultants who primarily work for long stretches of time from other companies' networks).
Field force workers (employees whose primary connectivity for both voice and data is wireless).
These employees have more in common than the lack of traditional office space. Many have nontraditional or unconventional "desktops" (working primarily from wireless devices, for example). And they also tend to be increasingly isolated, making it critical to supply these employees with the information and communication they need to function effectively.
Presence in unified communications
Most companies are turning to some flavor of unified communications (UC) to address the needs of this increasingly distributed workforce (please see Figure 1: UC adoption 2007-2011). Unified communications is an umbrella term that covers a whole host of technologies, including instant messaging, unified messaging, conferencing and, of course, presence (please see Figure 2: Unified communications framework).
Presence is one of the key technologies that enable these far-flung workers to feel (and be) connected to the rest of the organization. With presence, employees can quickly locate resources and colleagues, get questions answered, and respond to client requests. But enabling presence for the distributed workforce isn't quite the same as doing so for its deskbound counterparts.
For distributed workers, one of the most critical elements is integrating mobility into the presence architecture. Yet this is an area in which vendors have made woefully slow progress. The operating assumption behind most presence engines (particularly those from messaging providers such as Microsoft and Lotus) is that most users have a "desktop." This is a huge mistake.
In fact, we're at the beginning of a trend that's going to fundamentally reshape the concepts of desktop and mobile computing: the distinction between a "smartphone" and a "mobile-enabled computer" is rapidly blurring, to the point where in a few years it will be meaningless. (Already, today, a VoIP-enabled netbook is simply a smartphone, and a BlackBerry or iPhone with application support is essentially a netbook.)
But the fault isn't entirely that of messaging vendors. Wireless and mobility providers are also falling behind -- they're not offering off-the-shelf integration for their devices into enterprise presence solutions.
For example, the mobile telephony provider's answer to instant messaging is SMS -- which is essentially messaging without the presence capability. (Mobile texting provides no indication of whether the intended recipient is reachable or not.) The fact that SMS isn't presence-enabled is a top indicator that mobile providers don't understand presence.
UC strategy: Presence for the anywhere office
What's an enterprise IT architect to do? In the absence of a solution that integrates mobile devices seamlessly into a presence engine, a few steps are nonetheless worth taking:
Plan for mobile integration. Perhaps the most important thing to do is recognize that even though the vendors don't yet understand it, mobile presence is coming. Make support for instant messaging clients standard for all mobile devices and smartphones, and encourage users to run IM instead of SMS (you'll save money, too).
Assess the offerings of VoIP and UC vendors. It's all too easy to fall for the claims of messaging vendors (IBM and Microsoft). But historically, these companies have underestimated the complexity of integrating real-time communications (aka voice) into their systems. VoIP vendors (Cisco, Avaya, Nortel, Siemens, Mitel, ShoreTel) are paying more attention to wireless integration as well (with solutions like find-me-follow-me).
Last, but not least, consider mobile support across the board as you assess UC solutions, including presence. As presence matures, it will be the linchpin for enabling, for example, mobile video conferences. Already, it's technically possible to conduct video conferences from a Wi-Fi-equipped laptop on an airplane in flight. Make sure that both technologies and policies are keeping up. (Do you really want to be airing the company's dirty laundry with the other 300 passengers on flight 857?)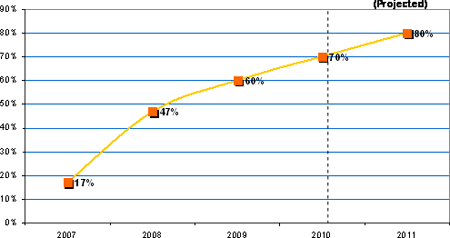 Figure 1: UC adoption 2007-2011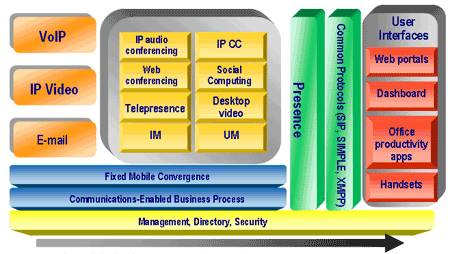 Figure 2: Unified communications framework
Dig Deeper on Collaborative Applications
PRO+
Content
Find more PRO+ content and other member only offers, here.