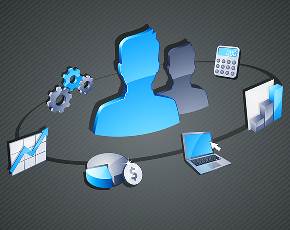 Older telecommunications technologies can be costly and ineffective, but unified communications helps businesses collaborate effectively and increase productivity within a dispersed workforce. To understand the value of business collaboration technology and find a solution that is right for your company, this four-part IT Decision Center series walks you through the steps of a typical RFP buying process.
In this series, written by Irwin Lazar of Nemertes Research, we walk you through collaboration benefits, help you evaluate collaboration architectures and aid you in selecting a collaboration vendor that meets your enterprise needs.
What are the benefits of business collaboration?
Understand how older technologies no longer meet the needs of today's virtual workforce and what collaboration technologies can do. This section highlights business collaboration benefits and offers enterprises a business case for using the technology.
How do business collaboration architectures fit within your organization?
It is important to think of collaboration as an architecture rather than a single product. Learn what standards help you integrate collaboration products and which components of a collaboration architecture you will need to consider for your organization.
10 questions to ask your potential collaboration vendors
In order to narrow down your collaboration product choices, you will need to consult your vendors of interest. Understanding the questions that matter to your organization can help you choose the right collaboration vendor for your company.
Choose the collaboration service for you: Sealing the deal with your vendor
Picking collaboration vendors involves looking at a variety of solutions – many of which may not meet all of your enterprise needs. In these scenarios, consider both on-premise and cloud collaboration services.
About the author of this IT Decision Center Collaboration Series:

Irwin Lazar is the vice president and service director at Nemertes Research, where he develops and manages research projects, develops cost models, conducts strategic seminars and advises clients. Irwin is responsible for benchmarking the adoption and use of emerging technologies in the enterprise in areas including VoIP, unified communications, video conferencing, social computing, collaboration and advanced network services.